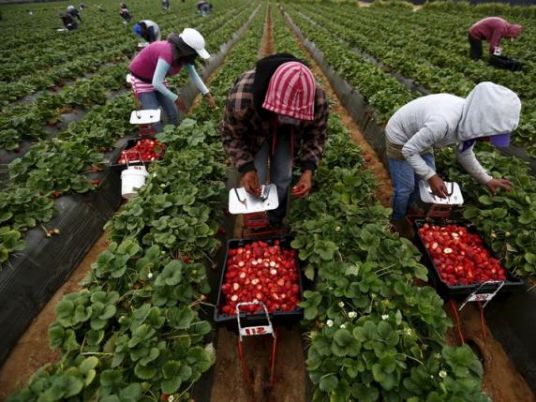 Minister of Agriculture and Land Reclamation al-Sayed al-Quseir announced Saturday that a plan has been developed to reduce Egypt's consumption of chemical pesticides and replace them with biopesticides.
Quseir said that this reduction will reach 50 percent by 2030, adding that the plan aims to preserve public health and the environment by ensuring food safety.
He assured that his ministry's policy will see that no pesticide is registered until field conditions are experimented on within Egypt, ensuring that the pesticides abide by environmental and health standards.
The Agriculture and Land Reclamation Minister said that a national program is currently being implemented to monitor pesticide residues in vegetables and fruits in local markets.
Around 5,000 samples of vegetables and fruits from 20 major markets in 17 governorates were taken during 2020, he said, with examinations conducted in the ministry's laboratories to see which fell under permissible percentages.
Actions were taken against any pesticide found to have residues in traded products.
Quseir assured that his ministry is tightening measures on smuggling of pesticides in cooperation with the relevant authorities, namely the Water Police and the Environment Ministry. He added that there is an urgent need to increase the penalties, which will be added in the amendments to the new agricultural law.
A campaign is also in place to further the indicative role of pesticide handling, he noted, which included the issuing of a book on alternate ways to combat various crop pests issued for the first time during 2020 with 5,000 copies distributed for free to agricultural cooperatives.
The book is also available digitally, he said, and has been uploaded to the Ministry's Pesticides Committee online page.