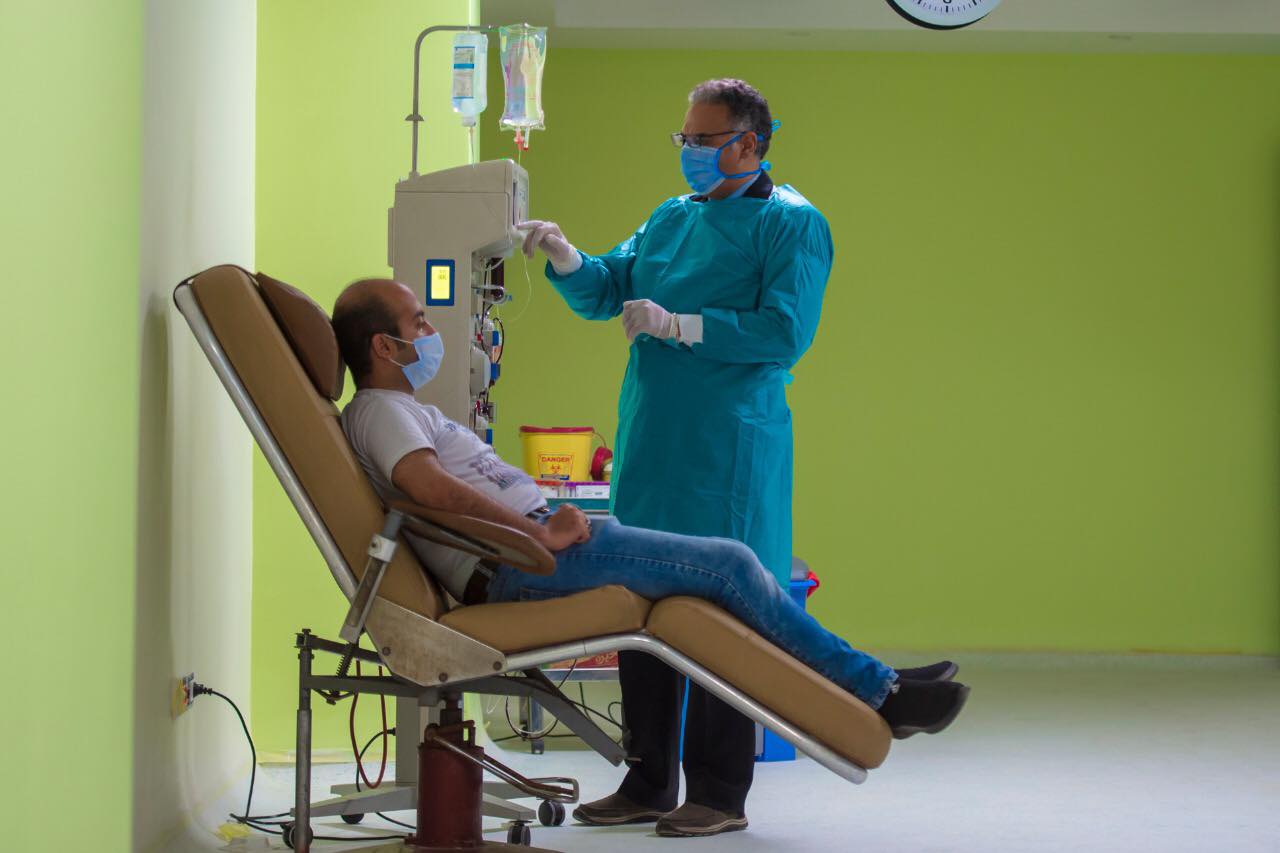 Egypt's Ministry of Health announced Saturday that it has begun following up on a national project to manufacture plasma derivatives, with the participation of the Arab Company for Drug Industries and Medical Appliances (ACDIMA) as a major shareholder alongside a Korean company, and the National Investment Bank.
The announcement came during a meeting presided over by Health Minister Hala Zayed and Minister of Finance Mohamed Maait for the general assembly of the ACDIMA.
Zayed discussed the assembly's work, the approval of the budget and the company's business lists, and approved her contribution to the project for collecting and manufacturing plasma derivatives.
The ACDIMA is one of the country's strongest arms in meeting the drug market's needs for oncology and infant formula, and ensuring the availability of insulin is at 100 percent, she said.
And on Sunday, Prime Minister Mostafa Madbouly held a meeting to follow up the latest developments in plasma derivative manufacturing, in the presence of the Minister of Health and the Minister of Planning and Economic Development.
President Abdel Fattah al-Sisi has been closely following this project, Mabouly said, and explained that Egypt's Sovereign Wealth Fund will enter as a partner in this promising industry with a plot of land set aside to establish a factory.
Egypt said in April that it has begun a trial using plasma taken from recovered coronavirus patients to treat severe cases. Plasma in the blood of recovered cases can contain antibodies.
Egypt's therapy trial for injecting coronavirus patients with plasma taken from recovered cases has been a success, the Ministry of Health and Population announced in June.
The trial therapy came as part of state efforts to help find a cure for the coronavirus disease.
The plasma treatment was used on several critical cases in hospitals belonging under the Health Ministry. It showed promising initial results via a good recovery rate for patients, reducing the need for ventilators while increasing rates of recovery and hospital discharge.
The Health Ministry implored those recovering from the coronavirus to go to the nearest blood transfusion center affiliated to the National Blood Transfusion Services of the Ministry of Health and Population 14 days after their recovery to donate their plasma.