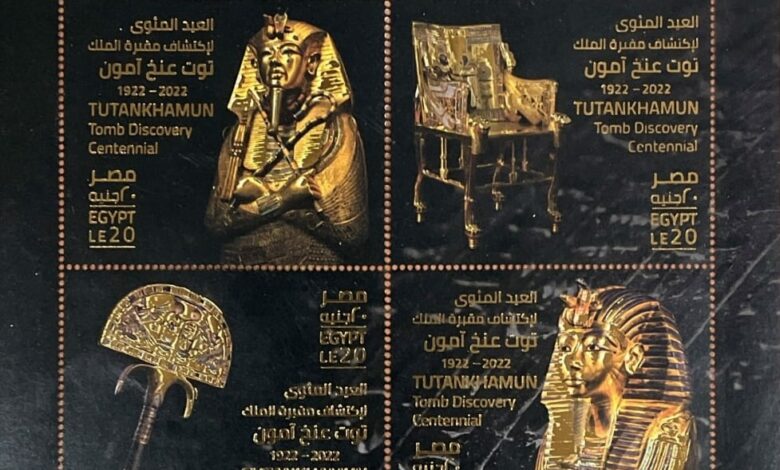 The Egypt Post issued a set of commemorative stamps on the occasion of the 100th anniversary of the discovery of the tomb of King Tutankhamun, one of the most important Pharaonic archaeological discoveries in the history of ancient Egypt.
The Chairman of the Board of Directors of Egypt Post, Sherif Farouk, said that the tomb of King Tutankhamun is the most prominent discovery during the twentieth century, as it contains the most attractive archaeological treasures around the world, therefore the Egypt Post has participated to document this historic event.
Farouk explained that the authority issued a set of commemorative postage stamps, including four stamps, showing the most important holdings of King Tutankhamun's tomb, which are the golden mask, the most famous possessions of King Tutankhamun, the golden coffin, the royal chair, and the royal golden fan.
He added, in a press statement on Friday, that commemorative stamps are a means of cultural communication between different countries and peoples of the world, and are a mirror that reflects the character of the times for future generations, and documents the history of nations throughout the ages.
The Egypt Post is always keen to issue commemorative stamps on important events and occasions to commemorate these important events in the history of the country, he added.