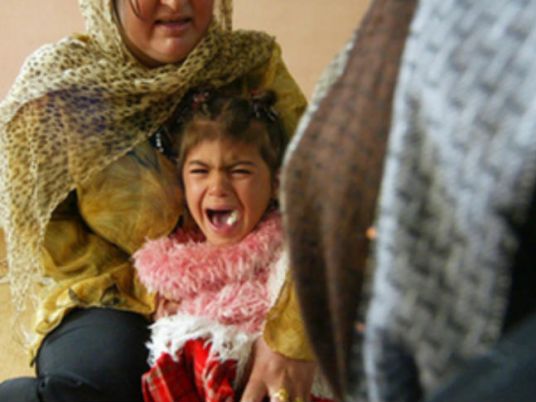 The national councils for Population, and Childhood and Motherhood on Wednesday will commemorate the International Day of Zero Tolerance for Female Genital Mutilation (FGM), in partnership with the General Federation of NGOs and the "Plan International" organization.
The Ministry of Health stated in a Tuesday press release that the celebration comes in line with the announcement made by Health Minister Hala Zayed regarding the ministry and state institutions's efforts to eradicate FGM and protect girls from the mental and physical issues associated with circumcision.
According to the statement during this counter-FGM day the National Population Council will emphasize implementation of the National Strategy against Female Genital Mutilation (2016-2020), prepared by the Council.
National and international parties will cooperate to achieve the strategy's objectives, which seek to reduce female circumcision rates between 10 percent and 15 percent among new generations in the 10-19 age group through spreading awareness among Egyptian families of the danger of FGM, the statement.
The strategy involves several dimensions: enforcing the criminalization of female genital mutilation, applying ministerial decisions against FGM, changing society to support the rights of children and women and developing information systems monitoring and evaluating programs for family empowerment programs and combating female circumcision.
In Egypt, FGM is now a felony punishable by 5 to 7 years of imprisonment, and if a perpetual disability or death of the victim occurs as a result, the perpetrator is given a harsher sentence.
A circular letter was issued by the Minister of Health in October 2017 requiring hospitals and governmental and private health facilities to inform the police when receiving complications resulting from female genital mutilation.
Edited translation from Al-Masry Al-Youm