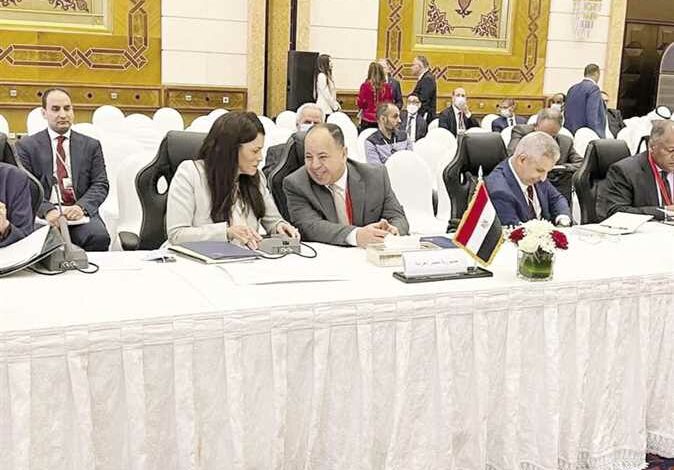 Egyptian Finance Minister Mohamed Maait presented his country's experience in economic reform before the Spring Meetings of the World Bank Group and the International Monetary Fund, in the US capital of Washington, amid praise from the IMF.
Maait said that the reform program made Egypt more resilient in the face of internal and external shocks, with positive and flexible response to exceptional repercussions.
"Had it not been for our success in the elaborate implementation of the program, the situation would have been more complex and difficult," he said.
The economic reform that Egypt implemented in 2016, and whose harsh consequences have been withstood by Egyptians, enabled the country to achieve positive growth rates, he added, reaching nine percent of GDP during the first half of the current fiscal year.
The Director of the International Monetary Fund, Kristalina Georgieva, praised the Egyptian government's desire to continue implementing structural reforms to sustain its economic and financial stability.
Meanwhile, Minister of International Cooperation Rania al-Mashat met with several international institutions and talked supporting efforts to stimulate private sector participation in the development and expansion of green hydrogen projects.
Mashat discussed with the Executive Vice President at the Multilateral Investment Guarantee Agency, Hiroshi Matano, cooperation on climate action in preparation for the COP27 climate conference
She also discussed supportive policies from international bodies and technical support for investors to increase funding for renewable energy projects, and stimulate mechanisms Investment and green bonds.