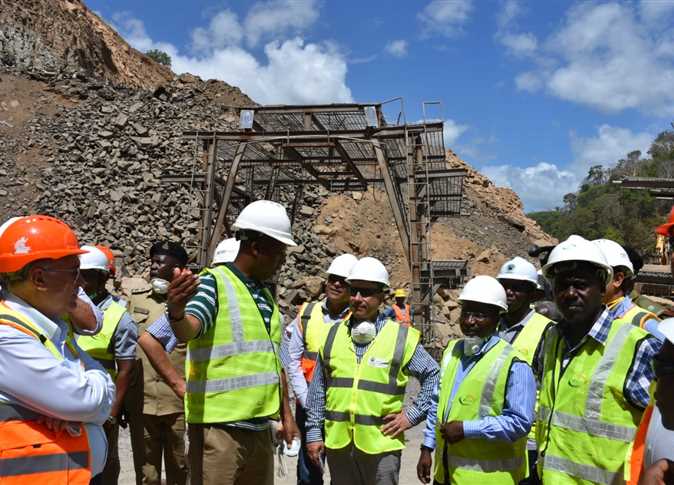 Egypt's Ministry of Planning and Economic Development on Monday published a comprehensive report of completed and underway building projects from July 2014 until June 2021.
Within this period, Minister of Planning and Economic Development Hala al-Saeed said that the government has completed and is implementing 25,000 projects worth over four trillion LE.
The government prioritizes investment within national and development projects to bring about a qualitative leap in the construction development sectors, increasing job opportunities and decreasing unemployment rates, she added.
From July 2014 until December 2019, Egypt finalized over 16,000 development and service projects in all sectors valuing LE2.2 trillion, with 9,000 projects implemented at a two trillion LE cost.
Saed said that the number of completed and underway projects in Upper Egypt reached 4,446 projects costing a total of LE296 billion, with 2,343 of these projects completed at an LE51 billion cost.
The report, titled "Seven Years Of Building", revealed that the oil and mineral wealth sector holds the most completed and underway projects with 326 projects valuing LE1.1 trillion.
Of these, 97 projects have been completed at a one billion LE cost while 229 projects are underway valuing LE47 billion during the 2020/2021 fiscal year.
At the border governorates, Egypt's government has constructed 1,498 projects valuing LE182 billion, with 658 projects completed at a cost of one billion LE.
In the electricity and renewable energy sector, Egypt has completed over 538 projects at an LE387 billion cost with 43 projects underway at a cost of LE88 billion.
At the housing, utilities and slum development sector the government has finished 1,426 projects valuing LE208 billion and is implementing 3,696 projects at an LE830 billion cost.
The transport sector saw 531 finished projects at a cost of LE175 billion, with 146 projects still ongoing at an LE478 billion cost.
Within the manufacturing and trade sector, 146 projects valuing LE29 billion were completed while 61 projects at an LE13.5 billion cost were still underway.
In the health and education sector the government has completed 4,660 projects valuing LE46 billion and is implementing 846 projects at a cost of LE100 billion, while in the higher education and scientific research sector 200 projects at a nine billion LE cost were completed and 521 projects are being implemented at an LE55 billion cost.
And in the irrigation and agriculture sector 1,314 projects were completed at an LE38 billion cost, while 338 projects were being implemented at an LE75 billion cost.
Edited translation from Al-Masry Al-Youm