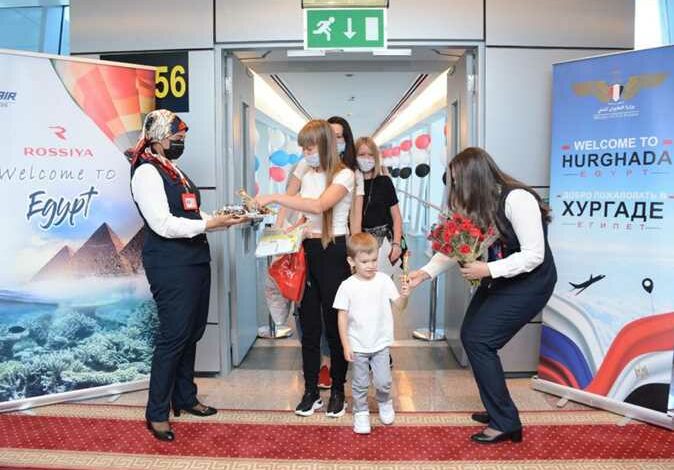 The Executive Director of the Association of Tour Operators of Russia (ATOR) Maya Lomidze revealed on Wednesday, the countries that Russian citizens preferred to visit for the New Year holidays, pointing out that Egypt ranked first.
"Preliminary statistics showed that during the ten-day New Year's holiday, about 550,000 tourists traveled, of whom about 300,000 traveled to places in Russia, and about 250,000 tourists to foreign countries," Lomidze told Sputnik.
She pointed out that Egypt ranked first in foreign sales, as the Red Sea resorts accounted for up to 50 percent of all New Year's holiday trips sold abroad, with about 125,000 Russians.
Turkey ranked second with 16 percent of total sales, followed by the United Arab Emirates and the Dominican Republic in third place with less than 12 percent.
The fourth place was taken by Cuba, and the Maldives in fifth place.
Lomidze added that sales of tourist trips in Russia for the whole New Year period, in the market, have already reached pre-pandemic volumes.
She explained that the delay is only in foreign tourism, noting that the Egyptian market did not take advantage of the closures in Europe and Southeast Asian countries to increase its share. Besides, this year the number of tour operators to Egypt has decreased in the winter season due to the selection of another popular destination in the New Year – Turkey.
It is noteworthy that Russia resumed flights to the Egyptian resorts of Sharm el-Sheikh and Hurghada on August 9, after years of hiatus, following the crash of a Russian passenger plane over the Sinai Peninsula in 2015.