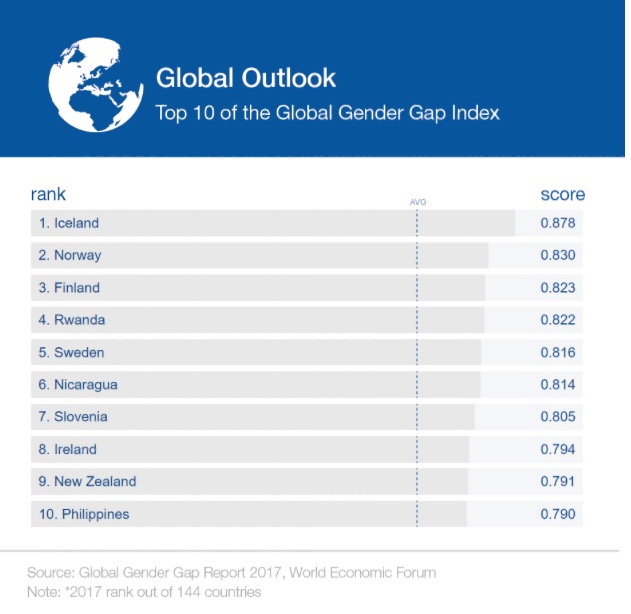 Egypt ranked 134th, out of 144 countries, on the Global Gender Gap Report issued on November 2 by the World Economic Forum (WEF) for the year 2017.
The report measures gender inequality gaps on an annual basis in 144 countries in namely four fields: economic participation and opportunity, education access, political empowerment, and health and survival.
"The Middle East and North Africa is the lowest-ranked region in the Index with an average remaining gender gap of 40 percent," according to the report.
Four Arab countries ranked among the lowest-performing due to neglecting the political empowerment of women, including Kuwait (129), Qatar (130) Lebanon (137), and Yemen (144).
Egypt ranked 10th among 17 countries in the Middle East and North Africa region. Israel ranked first among the countries of the region and tenth in the world index, followed by Tunisia 117th, the United Arab Emirates 120th, Bahrain 126th, Algeria 127th, Kuwait 129th, Qatar 130th, Turkey 131st, Mauritania 132nd, Jordan 135th, Morocco 136th, Lebanon 137th, Saudi 138th, Iran 140th, Syria 142nd, and Yemen 144th.
Although the Middle East has four out of the world's five poorest-performing countries on the political empowerment of women index, out of the 17 countries covered by the index in the region, 11 countries have improved their overall score in 2017 compared to 2016, the report mentioned.
Iceland topped the world ranking after successfully scoring 88 percent in 2017 on the gender gap index, becoming the best-performing world country for nine years.
The US dropped four places to rank 49th globally. China ranked 100th, India 108th, Japan 114th, and the Republic of Korea 118th.
Twenty-seven countries around the world increased gender equality in the field of education compared to 24 countries in 2016, and 34 countries increased gender equality in the field of health and survival compared to 38 countries in 2016.
Ninety-five countries meanwhile were rated below the average for women's political empowerment.
The report described 2017 though as a "bad year in a good decade".
"World Economic Forum Global Gender Gap Report 2017 finds the parity gap across health, education, politics and the workplace widening for the first time since records began in 2006," the report read.