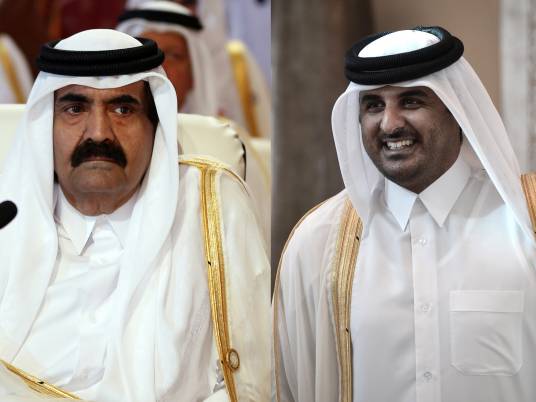 Egypt has received $7 billion out of the $12 billion in aid pledged by Gulf countries, its central bank governor said on Sunday, adding that he expected further support from the United Arab Emirates, Saudi Arabia and Kuwait.
Gulf Arab oil producers showered Egypt with aid pledges after the overthrow of President Mohamed Mursi in July. Egypt has struggled to pay for imports since the 2011 uprising that ousted Hosni Mubarak drove away tourists and foreign investors, two of its main sources of foreign currency.
Of the $7 billion now received, $3 billion was from the UAE, with a further $2 billion each from Saudi Arabia and Kuwait, Hisham Ramez told reporters on the sidelines of a meeting of Arab central bankers in Abu Dhabi.
Egypt returned $2 billion of financial support from Qatar earlier this month after talks to convert the funds into three-year bonds broke down, a move interpreted as a sign of growing tensions between the two countries.
Unlike the other Gulf states, whose hereditary rulers saw the success of Mursi's Muslim Brotherhood as a dangerous precedent that could embolden Islamists at home, Qatar had close ties with Mursi and lent or gave Egypt $7.5 billion during the year he was in power.
But Ramez said on Sunday that the repayment had nothing to do with politics.
"The decision was not politically driven. It was a technical decision by the central bank," Ramez said, adding that his central bank disagreed with Qatar's proposed timing for the conversion.
"We don't need a back-up plan," he said when asked if there was an alternative plan to replace the $2 billion.
Ramez said he expected that oil-rich Gulf nations would provide more aid and, more importantly, that Egypt's economy and financial markets would stabilise.
"Yes, I see more support from them," he said, referring to the UAE, Saudi Arabia and Kuwait. But he added, "We can't keep depending on this (aid)."
"Confidence is slowly coming back to the market. Credit growth is at 9 percent," Ramez said without clarifying to which period the figure referred.