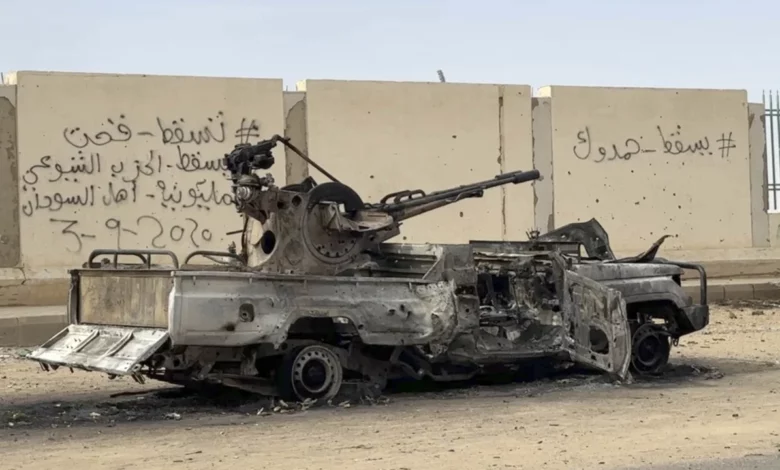 Egypt has received 200,000 Sudanese refugees since the beginning of the conflict, Egyptian President Abdel Fattah al-Sisi announced during a joint press conference with Angolan President Joao Lourenco in the Angolan capital, Luanda.
Sisi added that he discussed with the Angolan president a solution to the conflict in Sudan, and stressed that all African countries desire to reach a cease-fire in Sudan.
He also affirmed Egypt's keenness to achieve security and peace in the entire African continent, and reach a solution to all conflicts in the region.
Sisi agreed with Lourenco to make the greatest possible effort for stability and reach a cease-fire to start negotiations.
The conflict in Sudan affects Egypt as well as the conflict in Libya, and stressed that these conflicts must end and dialogue must begin to improve the lives of civilians in need.
UN support
The United Nations Central Emergency Response Fund (CERF) allocated five million dollars to support UN humanitarian efforts in Egypt directed towards people fleeing violence and conflict in Sudan, including refugees, returnees and asylum-seekers, as well as the communities hosting them.
The fund said in a statement: "Since the beginning of the crisis, Egypt has received the largest number of arrivals from the war in Sudan, as it is estimated that more than 113,000 people have arrived at the Egyptian-Sudanese border as of May 17, 2023."
"The numbers are increasing rapidly with the arrival of up to 5,000 people per day to the borders of Qastal and Arqin crossings. The United Nations High Commissioner for Refugees expects that the total arrivals to Egypt will reach 350,000 people within the next six months," it added.