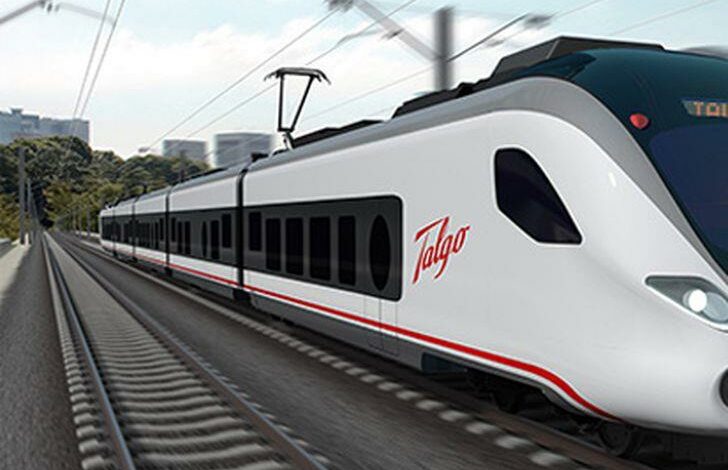 Egypt received its third and fourth luxury Talgo trains at the port of Alexandria, under a contract concluded between the Ministry of Transport and the Spanish Talgo company, to supply seven new air-conditioned trains at a total of 157 million euros, inclusive maintenance and spare parts Minister of Transport Kamel al-Wazir announced Monday.
Wazir added that the two trains will be transferred to the Talgo workshops in Cairo, to be prepared by Spanish and Egyptian engineers and technicians for trial operation.
He pointed out that the first of these luxury trains has been operated on the Cairo-Alexandria line, while preparations are underway for a trial operation without passengers for the second train.
With the successive arrival of trains, a number of trains will be operated on the Cairo-Aswan line to serve the people of Upper Egypt in the coming period, in addition to operating a number of trains on the Cairo-Alexandria line, Wazir said.
A massive leap for Egypt's railways
Talgo trains are massive leap in the history of Egyptian railways, as it offers the highest levels of service to the passenger public, according to Wazir.
Each Talgo train consists of 15 carriages including five first class carriages, eight second class carriages, a buffet carriage and the power wagon.
Talgo trains are characterized by its advanced modern technologies and a high operating speed of up to 160 km / h and the presence of air systems to absorb vibrations which achieves complete comfort for passengers at high speeds.
It contains seats for people of determination, display screens for each seat in first-class carriages and central screens in second-class carriages, as well as a WI-FI system and a fire alarm system to maintain the safety of passengers, toilets including toilets designed for people of determination, surveillance cameras, and a control room to secure passengers.