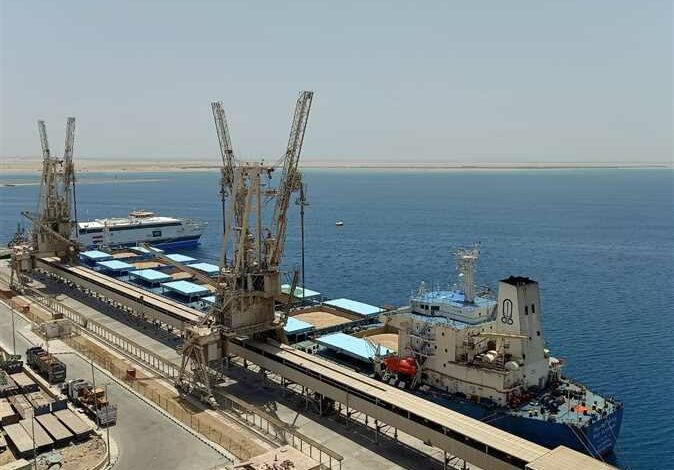 The port of Safaga on the Red Sea received the Egyptian ship Wadi alKarnak, carrying 63,000 tons of wheat coming from France.
Samples were taken from the shipment for examination to ensure its conformity to international specifications, overlooked b the competent authorities at the port.
The authority checked on the validity of the shipment, ensuring it was free of pests and suitable for human use.
The shipment will be taken by the Supply Commodities Authority, with the head of the Red Sea Ports Authority Mohamed Abdel-Rahim, overlooking the shipment's unloading.
He assured that all difficulties and obstacles would be overcome to speed up the transfer of the shipment.
Hungry for wheat
Egypt, the number one country importing wheat, has had its supply of what imports badly impacted since the Russian invasion of Ukraine.
Egypt contracted India to make up for the shortage.
The government stressed in March the regularity of the supply chain of imported wheat contracted from multiple origins, thus enhancing the strategic reserve of wheat.
Minister of Supply and Internal Trade, Aly al-Meselhy, noted that Egypt imports wheat from Russian Romanian and France.