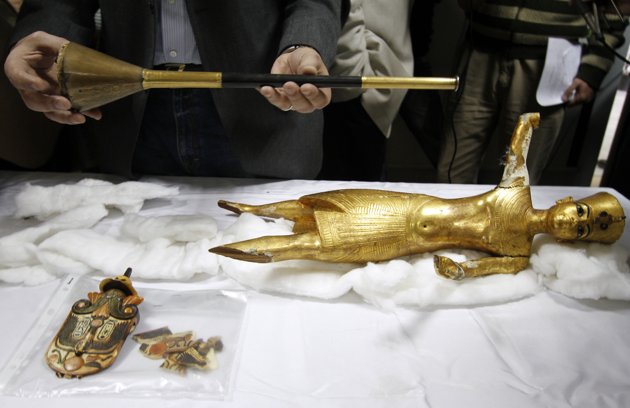 The Foreign Ministry announced on Tuesday that it received eight artifacts from Denmark to be delivered to the Ministry of Antiquities on Wednesday.
The artifacts were stolen from the Ghanem al-Bahloun Mosque on 18 May 2008 and illegally smuggled to Denmark. They were seized by the Danish police in parcels sent from the United States to Switzerland via Denmark.
Also, ministry spokesperson Badr Abdel Aaaty said the Egyptian embassy in Paris received a 19-cm artifact inscribed with three vertical lines of hieroglyphs from a client of a French law office who declined to disclose his identity and who returned the piece voluntarily.
He also said the Egyptian Embassy in London is trying to stop the sale of a statue of Smenkhkare, a pharaoh of the eighteenth dynasty, at Christie's Auctions.
He said the British Art Council opposed the sale and said certain museums would refuse to the issue licenses for the piece to be sold outside Britain.
Edited translation from Al-Masry Al-Youm