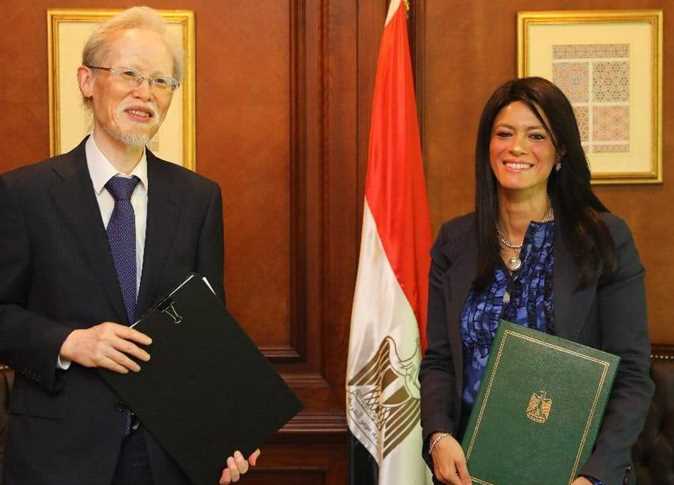 Minister of International Cooperation Rania al-Mashat on Wednesday signed a Japanese grant agreement with Japan's ambassador to Cairo Masaki Noke worth one billion yen, equivalent to US$9.5 million, to support the health sector against coronavirus.
The grant will be used to provide devices and medical supplies for fever and chest hospitals belonging to the Ministry of Health.
The new grant comes as part of cooperation between Egypt and Japan serving many sectors such as health.
It falls under efforts made by the Ministry of International Cooperation to provide support to priority sectors and achieve Sustainable Development Goals, through multilateral and bilateral development partners.
Japan's ambassador to Egypt Masaki Noke and Chairman of the Board of Directors of the Gozour Foundation Training Center, Ali Mokhtar, witnessed the signing of a grant contract worth $US 83,708 to support women's empowerment in Egypt earlier in February.
The grant aims to support women in old Cairo and the surrounding areas through providing vocational training to create job opportunities for poor women, according to a statement from the Japanese Embassy.
The grant is part of support offered by the Japanese government's to human security projects in Egypt, through which it provides funding to non-profit organizations, including NGOs in areas such as health and welfare, education, environment, and vocational training.
The Japanese grant program was launched in Egypt in 1994, and to this day, Japan has implemented 167 projects in Egypt through this program, at a cost equivalent to about $US 9 million, the statement said.