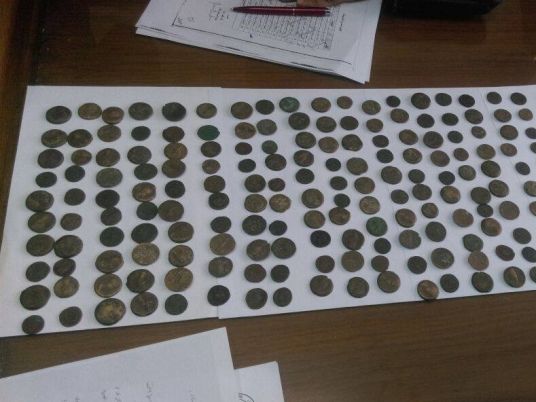 During the past seven years, Egypt was able to recover 29,000 smuggled antiquities, in cooperation with the competent authorities.
These antiques were siezed from several countries such as Austria, Denmark, Kuwait, the UAE, Mexico, France, Italy, Switzerland, the UK, Cyprus, Jordan, Germany and the US, Ahmed Khalil, Chairman of the Board of Trustees of the Anti-Money Laundering and Terrorist Financing Unit, said.
According to Khalil, Egypt has taken many measures to confront antiquities smuggling, whether in terms of detecting these crimes, investigating them or prosecuting  perpetrators involved. 
In regard to following up on the proceeds of these crimes and its impact across the country, Khalil explained, during his speech, Tuesday, at the opening session of the first Regional Conference on the Use of AML/CFT in the Investigation of Art and Antiquities Criminality, organized by the EU Global Facility on Anti-Money Laundering and Countering the Financing of Terrorism (EU GF-AML/CFT), at the National Museum of Egyptian Civilizations in Cairo, that the Anti-Money Laundering and Terrorist Financing Unit works in constant coordination with all national authorities, collecting and receiving financial information related to suspected cases of these crimes.
There is also cooperation with financial intelligence units worldwide, through  membership in the Egmont Group of Financial Intelligence Units, as well as a signed memoranda of understanding with counterparts in order to facilitate the exchange of intelligence information with those units, he added.
Khalil added that combating cultural property crimes and artistic works is the responsibility of several parties, so there must be effective coordination and cooperation at the local level between all concerned agencies, including control bodies, law enforcement agencies, the financial investigation unit and other investigation authorities, judicial authorities and other parties, which contributes to taking the necessary actions to prosecute the perpetrators and restore cultural and artistic property.
Cooperation at that international level is also required by relying on the international instruments regulating this field, most notably the United Nations Convention against Transnational Organized Crime, and Security Council resolutions, including Resolution No. 2347 of 2017 on the protection of cultural heritage in armed conflicts, he said.
It also requires the sincere intention of the countries to which looted cultural and artistic properties are transferred or settled to prevent the transfer of such properties from one country to another and thus having difficulty to access it, Khalil explained.
In the first money laundering case in which a conviction was issued in Egypt was associated to antiquities smuggling.
Two convictions were issued against the defendants, the first for the crime of smuggling antiquities and the other for the crime of money laundering.