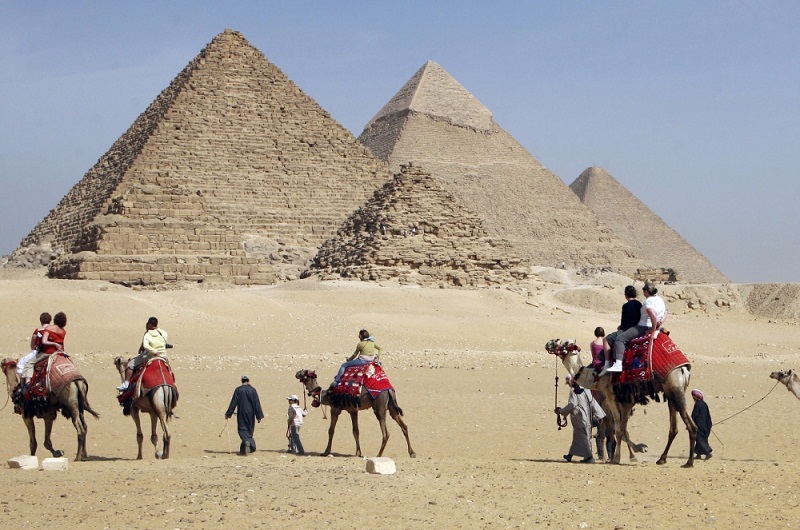 In response to a tweet from American billionaire Elon Musk referencing a theory that aliens had built the pyramids, Egypt's Minister of International Cooperation Rania al-Mashat invited him on Saturday to personally visit the tombs of the pyramid builders.
I follow your work with a lot of admiration. I invite you & Space X to explore the writings about how the pyramids were built and also to check out the tombs of the pyramid builders. Mr. Musk, we are waiting for you 🚀. @elonmusk https://t.co/Xlr7EoPXX4

— Rania A. Al Mashat (@RaniaAlMashat) August 1, 2020
Famed Egyptologist and former Antiquities Minister Zahi Hawass also responded to Musk's tweet in a video, which stressed that tombs of the pyramid builders proves once and for all that ancient Egyptians built the pyramids.
And the general Director of the Pyramids Archeological Area Ashraf Mohie told the Sada al-Balad satellite channel that these tombs, discovered in the 1990s in a mission headed by Hawass, is definitive evidence on the matter.
The idea of aliens building the pyramids was borne out of American science fiction movies, Mohie said, stressing once again that all archaeological evidence points only to the fact that the pyramids were built by the Egyptians.
He noted that this is not the first time these claims have been raised, and added that the discovery of the worker's tombs has silenced the matter.
Furthermore, Mohie explained that an American mission by Mark Lehner has discovered an entire settlement for the pyramid builders, which includes a barn for livestock, bread ovens and a fish-salting plant.