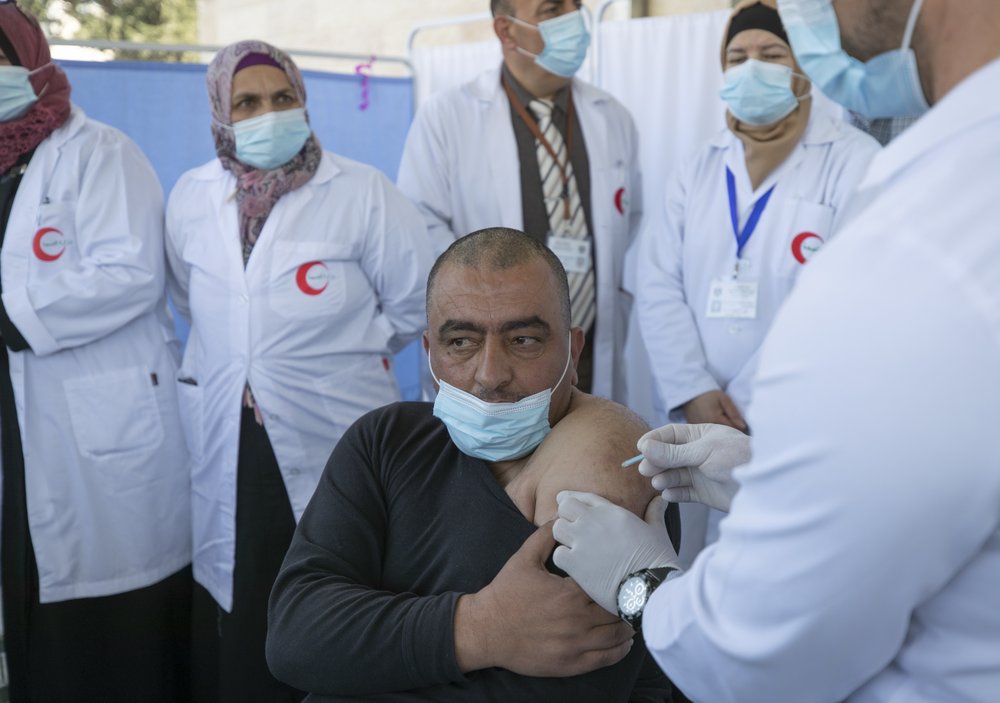 Egypt reported a slight increase in new coronavirus infections on Sunday, with 588 new coronavirus cases bringing the country's tally up to 185,922 ministry spokesperson Khaled Megahed announced.
Egypt previously reported 579 new cases on Saturday. The nation's total death-toll is now 10,954 after the ministry announced 38 more deaths. And 432 patients were discharged from quarantine at isolation hospitals, raising Egypt's total number of fully-recovered cases to 143,575.
Egypt has officially entered the second wave of the pandemic, after cases have risen steadily over November. The wave reached its beak in December 31 when Egypt reported 1,418 new infections, until cases began to gradually drop off.
Egypt's government imposed in March 2020 strict precautionary measures to limit the outbreak of coronavirus, which included setting curfews, banning large gatherings, and closing restaurants, theaters, and cinemas.
It also launched its vaccination campaign on January 24 for priority groups, however, officials are predicting a slow rollout as the country waits for the arrival of vaccine orders.
The ministry is currently using China's Sinopharm and AstraOxford vaccine and the Russian Sputnik V sputnik in the near future.
The vaccination campaign started in Egypt with medical teams, and earlier this month with seniors and those with underlying health conditions.
Meanwhile, the Egyptian of Health and Population Ministry announced that about 2,200 citizens received the coronavirus vaccine during the first three days of Egypt's public vaccination campaign.
Megahed explained that 40 centers have been allocated nationwide to give citizens vaccines, including three centers in Cairo (Al-Nuzha Medical Center, Al-Katameya Medical Center, and Al-Zuhur Medical Center in Asmarat District) and four centers in Giza (Vacsera Center, Meet Okba Health Center, Sharq Al-Youm Medical Center in October, and the Center of Al-Motamayez in Al-Akhasas).
All who have received the Sinopharm vaccine will receive the second dose 21 days (three weeks) after receiving their first one, while those who receive the AstraZeneca vaccine will receive their second dose 12 weeks after the first.
Those who wish to receive the vaccine can register now through the ministry's website. Three options will appear to registrants: the first is for medical workers, the second for people with chronic illnesses of all age groups, and the third for the elderly without chronic illness.
The ministry added that registration is not allowed for those under the age of 18 years old, and medical workers must provide a document proving that they are working in the medical field.