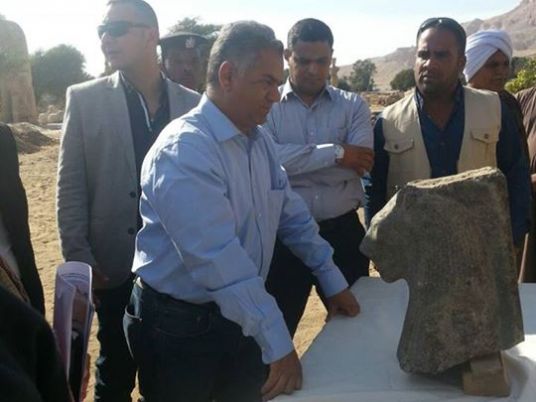 Egypt will receive on October 1st a statue smuggled from Saqqara museum store to France, Antiquities Minister Mamdouh el Damaty said on Wednesday.
The Egyptian Cultural Office in Paris played an important role in restoring the statue, he added.
This shows the Antiquities Ministry's keenness to cooperate with all concerned bodies to recover any smuggled artefacts, he asserted.