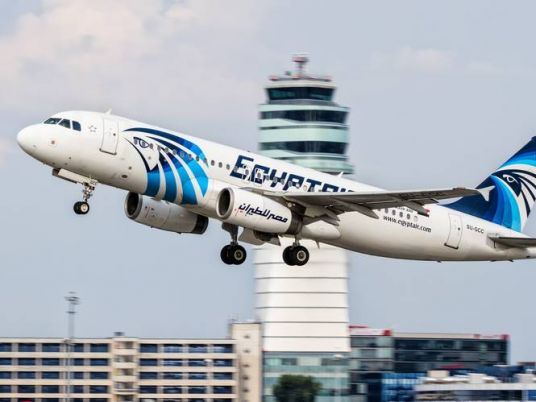 The first charter flight to return 3,000 stranded Egyptians in Qatar took off to Muscat, Oman, on Saturday, an official source at the Civil Aviation Ministry said.
Saudi Arabia, the United Arab Emirates, Bahrain and Egypt cut transport and trade links with Qatar in 2017.
The long-spanning diplomatic crisis included Egypt, Saudi Arabia, UAE, and Bahrain recalling their ambassadors from Qatar and imposing a travel ban after accusing the country of sponsoring terrorism, a charge Qatar denied.
Egyptian stranded in Qatar will be transferred from there to Muscat, while EgyptAir and Air Cairo airlines will transport them from Oman to Cairo International Airport.
The source told Al-Masry Al-Youm that 18 charter flights will be operated from Muscat, Oman to Cairo, to transport about 3,000 Egyptians stranded in Qatar.
The Omani al-Salam Company will transfer Egyptians stranded in Doha to Muscat, the source explained.
The Egyptian authorities have suspended civil aviation in Egypt, whether coming or leaving from Egyptian airports since March 19, and the decision excluded 5 cases of suspension, including air cargo flights, charter flights, international ambulance flights and domestic flights.
More than 20,000 Egyptians have returned from various countries since the pandemic began, and there are planes yet to take off that will bring home stranded citizens from different countries.
Egypt on Friday confirmed 1,577 new coronavirus cases, bringing the country's number of confirmed total cases so far to 41,303.
The total number of COVID-19 deaths has now reached 1,422 nationwide, after announcing 45 deaths.
The newly infected cases are all Egyptian nationals, Health Ministry Spokesperson Khaled Megahed said, adding that the total number of fully-recovered cases rose to 11,108, all of whom have been discharged from isolation hospitals.
Around 417 left quarantine on Friday.
Edited translation from Al-Masry Al-Youm