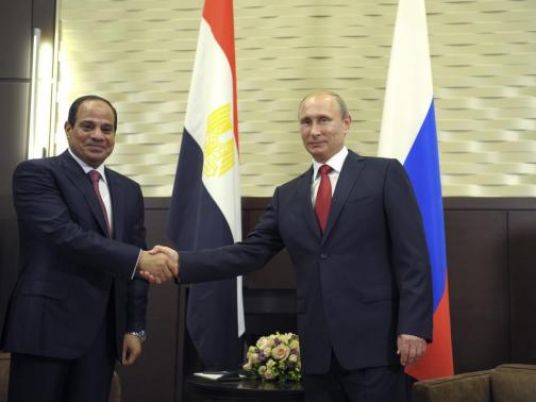 Assistant Foreign Minister for Multilateral Affairs and International Security Ehab Badawi has received Russian Deputy Foreign Minister Sergey Vershinin along with his accompanying delegation, currently on a visit to Cairo, to consult on the most important issues of mutual concern in connection with multilateral global action.
The consultations touched on several topics of common interest foremost of which is reforming the UN system and multilateral action, especially efforts to reform and expand the UN Security Council as stipulated in the UN Charter and in conformity with the rules of public international law, the Foreign Ministry said on its official Facebook page on Monday.
The two sides also discussed the UN role in addressing international and regional issues, international efforts to maintain and build peace in different countries, in addition to issues related to the challenges facing the multilateral action system.
They also probed international efforts for nuclear disarmament and non-proliferation, including efforts to free the Middle East of nuclear weapons as well as endeavors to prevent an arms race in outer space.
The two sides discussed the UN role in settling disputes and conflicts in countries of the region; with a view to achieving peace and establishing stability in the region as a common goal for Egypt and Russia.