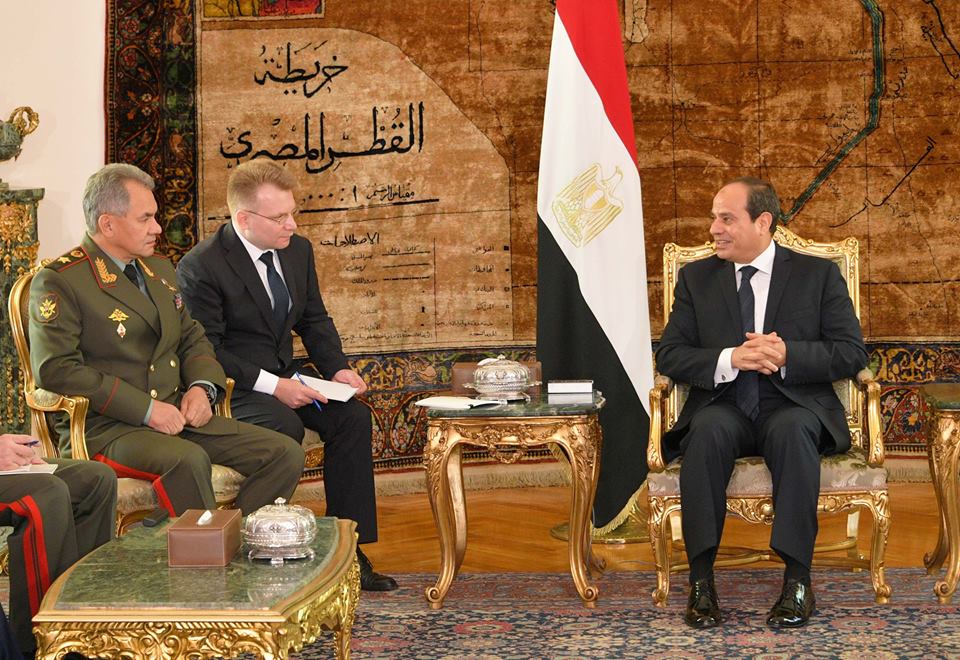 President Abdel Fattah al-Sisi discussed on Thursday reinforcing military cooperation with the Russian Minister of Defense, Serge Shweigo, as they emphasized international cooperation in efforts to combat terrorism.
They agreed on the need to confront risks resulting from the ideology of extremism and the spread of terrorism, stated Bassam Rady, the official spokesperson for the Presidency. Rady added that Cairo's Presidential Palace meeting was also attended by Egypt's Minister of Defense, General Sedki Sobhy, the Ambassador of Russia for Egypt, Sergei Kirpichenkov, and senior military Russian
Sobhy further discussed with his Russian counterpart Shweigo and his accompanying delegation the situation in the Middle East following the war against terror. They also discussed both countries' mutual efforts to restore security and stability in the region.
The two ministers chaired the 4th meeting of the Egyptian-Russian joint military committee which reviewed military cooperation and partnership between the two countries.
Sobhy emphasized that the two countries' armed forces are keen on further strengthening their military cooperation.
Edited translation from Al-Masry Al-Youm