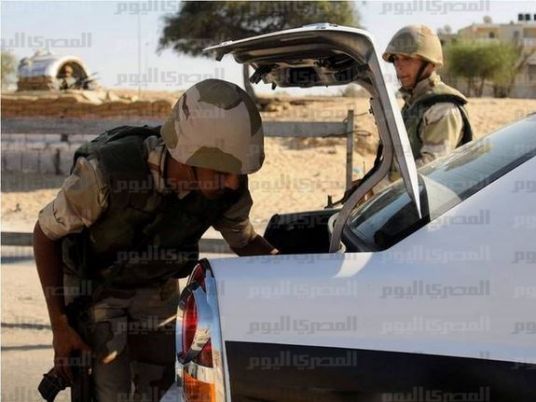 Egypt's army killed seven militants and has arrested 73 people including terrorists and illegal immigrants, in raids in the restive North Sinai governorate of eastern region, the military has said.
During the period from November 29 to December 2, the army arrested 15 terrorists who participated in attacks against army and police personnel as well as 58 illegal immigrants, military spokesman spokesman Brigadier General Mohamed Samir said yesterday.
The army has destroyed 7 vehicles, 16 shelters and 2 tunnels between Sinai and Gaza which were used by militants, he said.
North Sinai has been the scene of many violent attacks by Islamist militants since the 2011 Egyptian revolution that ousted former dictator Hosni Mubarak.
The attacks targeting police and military increased after the ouster of Islamist ex-president Mohamed Morsi last year.
Over 500 policemen and soldiers have been killed in the attacks so far.
Egypt declared a three-month state of emergency in parts of north Sinai and a curfew following a deadly attack that killed 31 soldiers last month.