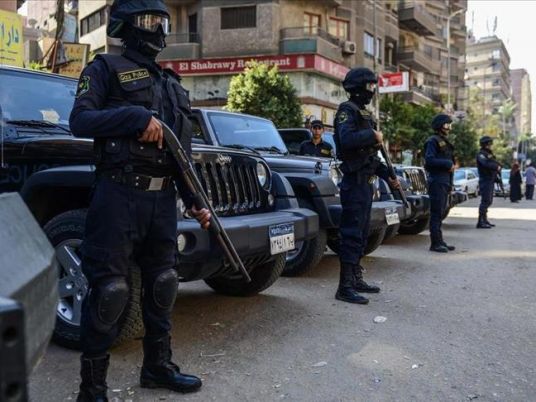 Defense Minister Sedqi Sobhi examined army and police force operations in North Sinai on Friday, accompanied by Interior Minister Magdy Abdul Ghaffar. These troops operate within the security plan that was developed to contain and constrain Takfiri elements, and eliminate terrorism in the Sinai penninsula.
Security sources said Sobhi and Ghaffar inspected checkpoints and security measures along major roads in North Sinai, as well as the forces' living conditions and administration for security campaigns. The ministers also honored a number of officers and soldiers involved in security raids.
The visit came amid tight security measures; jets combed the skies above al-Arish city, as communications services, internet and phone coverage (landlines and mobiles) had been cut during the visit. The services returned after an eight-hour blackout.
An official source in North Sinai said the service interruption coincided with the launch of an extensive security crackdown across several areas in the governorate to prevent armed elements from communicating and detonating roadside bombs using mobile phones.
Edited translation from Al-Masry Al-Youm