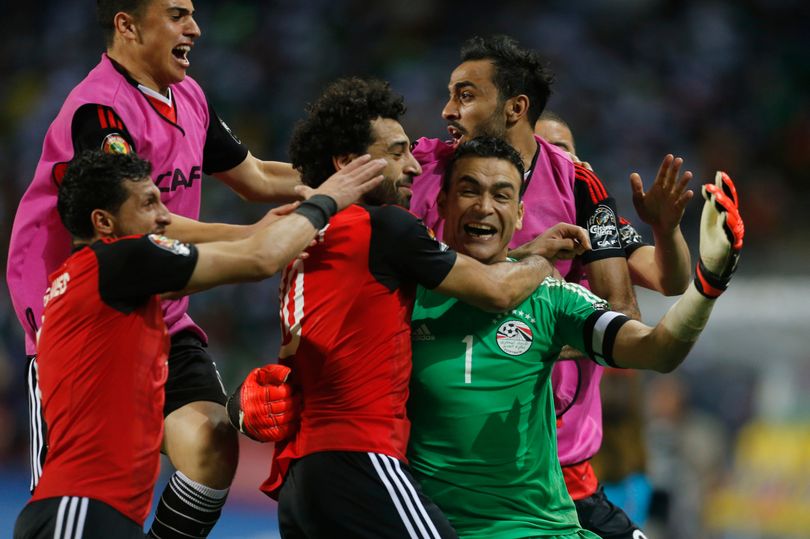 When Essam El Hadary, the Egypt goalkeeper who will start in Sunday's Africa Cup of Nations final, made his international debut, his current teammate Ramadan Sobhi had not yet been born.
First capped in 1996, El Hadary was the man whose saves in a penalty shoot-out against Burkina Faso on Wednesday took the Pharaohs through to a date with Cameroon in Libreville.
The combined age of the two Burkinabe players he thwarted — Bertrand Traore and goalkeeper Herve Koffi are 21 and 20 respectively – still does not match that of El Hadary, who is unique in still going strong at 44.
"All I have done all my life is train. I can't do anything without football," he said after playing in Egypt's 0-0 draw with Mali that began their campaign in Gabon.
He had turned 44 just two days before that game. His teammates made him a cake, although he insists that he hates celebrating birthdays and preferred to mark the occasion by becoming the oldest ever player at the Cup of Nations.
Named on the bench at kick-off, he soon came on for the injured Ahmed El Shennawy to break the previous record set by fellow Egyptian Hossam Hassan, who was barely 39 and a half when he played at the 2006 tournament.
"I am the happiest person in Egypt at playing at the Cup of Nations again," he said later. "I had a feeling before the match I would play. I dreamt of breaking the record."
He has remained the last line of defence in Hector Cuper's solid and hard-working side and had gone 653 minutes without conceding in the Cup of Nations until Aristide Bance's strike for Burkina Faso in the semi-final.
Yet he must have thought his last Cup of Nations had long since passed him by as Egypt failed to qualify for any of the last three tournaments.
A regular for Cairo giants Al Ahly for over a decade, he had been in goal for each of Egypt's three consecutive Cup triumphs, in 2006, 2008 and 2010.
El Hadary was also in the squad when the Pharaohs lifted the trophy in Burkina Faso in 1998, so alone he has won the Cup of Nations as many times as Cameroon.
But his international career was seemingly well and truly over until Cuper surprisingly recalled him for the final Cup of Nations qualifier against Tanzania last June.
– Dedication –
By then El Hadary, who once had a stint in Switzerland, had joined Wadi Degla of Cairo, where his professionalism left its mark on his French coach Patrice Carteron.
"He dedicates his days to his own well-being. He will arrive an hour and a half before everyone else for training so he can do his stretches. It is the same thing at the end of the day," Carteron told AFP.
"Cairo is a city of 20 million people so sometimes you need about three hours to get across town in the traffic.
"He is the only player I have known to have an apartment just next to the stadium to avoid having to drive around too much, while his wife and children live a bit further away in a big house."
El Hadary has a fair way to go before he matches the achievements of Stanley Matthews, the legendary Englishman who played at the top level until he was 50.
But as well as another Cup of Nations, El Hadary has already earmarked one other major objective before he retires — the 2018 World Cup.
"The big dream for me is the World Cup in Russia. I have won 38 trophies, been the best goalkeeper in Africa on several occasions.
"I have played the Confederations Cup twice, but still haven't played in a World Cup so I dream of playing in Russia.
"Even if I don't go I will do everything to get my country there and retire after that."