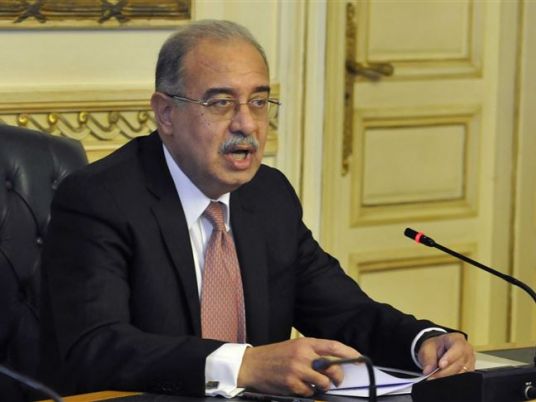 Prime Minister Sherif Ismail said he is concluding preparations for the anticipated cabinet reshuffle and will give a detailed presentation to the Parliament on February 12.
Sources within the government said the prime minister's instructions suspended all travel, conferences and seminars for cabinet ministers until the reshuffle is announced.
Ismail told reporters on Tuesday that he would not comment on details of the reshuffle until the list is sent to the Parliament.
Informed sources told Al-Masry Al-Youm that the reshuffle will most likely target the economy-related ministries, and this has been discussed with the Parliament and its speaker.
The sources added that the prime minister issued instructions to all ministers to suspend their activities locally or internationally, as well as events and forums until February 12. These instructions include a freeze on the preparation of draft laws within the ministries concerned, so new ministers may incorporate their views on these.
The sources said a large number of MPs, including those affiliated with pro-government coalition Support Egypt, began to suggest nominated names for the ministerial service and economic portfolios to the parliamentary speaker, and to send these names to the prime minister to be interviewed.