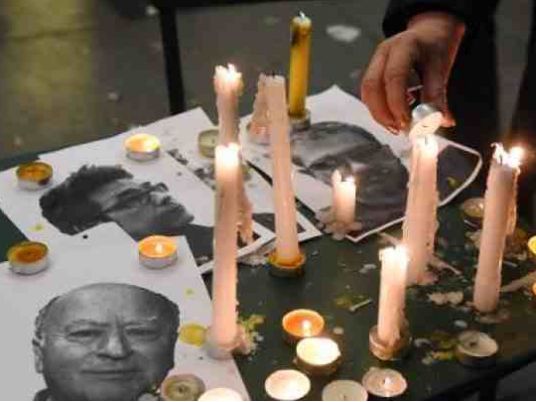 Egypt President Abdel Fattah al-Sisi condemned the "terrorist act" targeting a French satirical newspaper that left 12 dead on Wednesday, pledging Cairo's support to fight terrorism.
The Egyptian leader expressed his condolences to his French counterpart Francois Hollande, the families of the victims and the wounded, his office said in a statement.
Sisi, in a telegram sent to Hollande, "expressed the Egyptian people and government's condemnation over the terrorist act that the French capital Paris witnessed today," the statement said.
Offering his condolences to the victims' families and the wounded, Sisi said "terrorism is an international phenomenon that should be faced and terminated through joint international efforts".
Earlier Wednesday, gunmen shouting Islamist slogans stormed the offices of the Charlie Hebdo weekly in Paris, armed with Kalashnikov assault rifles and a grenade launcher.
The weekly's editor Stephane Charbonnier and three renowned cartoonists were among those killed, officials said.
Charlie Hebdo had attracted controversy by publishing satirical cartoons of the Prophet Mohammed.