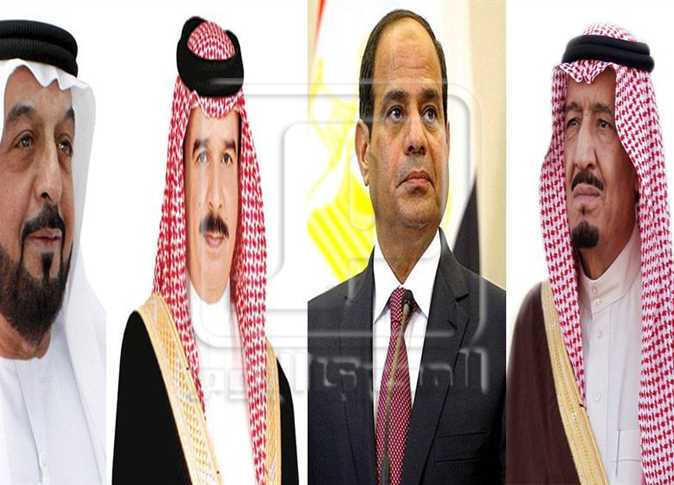 Egypt decided on Monday to cut off its diplomatic relations with the Arab Gulf State of Qatar and accused the Qatari government of following a hostile policy against Egypt, in addition to sponsoring terrorist organization such as the Muslim Brotherhood (MB) group, the Egyptian Foreign Affairs Ministry said in a statement.
According to the statement, the cutting off decision came as Qatar insists on supporting terrorist organizations such as the MB group and provide safe shelter for leading figures from the group who are wanted in Egypt.
Moreover, the statement addressed harsh charges to Qatar, that included promoting the ideology of Al-Qaeda and [Islamic State] IS groups, in addition to providing support to terrorist operations in Sinai.
"Also Qatar is insisting on interfering in Egypt's internal affairs and other states in the region, this interference are representing a threat to the Arab national security and foster strife, split between the Arab societies and are a part of a well-prepared scheme that targets the unity of Arab nations," the Egyptian Foreign Affairs Ministry's statement read.
Consequently, Egypt is declaring closing all its airspace and sea ports before all Qatari transportation means, as a step to secure Egyptian national security.
Meanwhile, the Egyptian decision to cut diplomatic ties with Qatar came alongside similar decisions announced by a number of Arab Gulf states that are considered close to Qatar such Saudi Arabia, UAE and Bahrain.
In response the boycott decision released by the aforementioned states against Qatar, the Qatar Foreign Affairs Ministry released a statement in which it expressed its sorrow and bewilderment regarding the boycott issued from Saudi Arabia, Bahrain and UAE.
The Qatari's statement ignored the mention of Egypt as one of the states that declared the cutting of diplomatic relations, adding that Qatar has been subjected to an international incitement campaign based on fabrications, aimed at harming Qatar.
"Qatar is an effective member at the Gulf Cooperation Council and abides to its charter; it also respects the sovereignty of all other states and does not interfere in any country's internal affairs. Moreover, Qatar carries out its duties in countering terrorism," the Qatari Foreign Affairs Ministry's statement read.
In the same context, the Qatari Foreign Affairs statement said that the Arab Gulf countries' decision has been undertaken in full co-ordination with Egypt for the sake of imposing "guardianship" over Qatar.
The cutting of diplomatic relations decision from the Arab Gulf countries against Qatar represents a clear sign of the scheme that has been executed through media campaigns aimed at defaming Qatar, the statement added.
The Qatari Foreign Affairs Ministry's statement concluded by asserting that all the boycott decisions will not have any negative effects on the life of Qatari citizens or other residents, and assuring that the Qatari government will follow all measures to guarantee this.