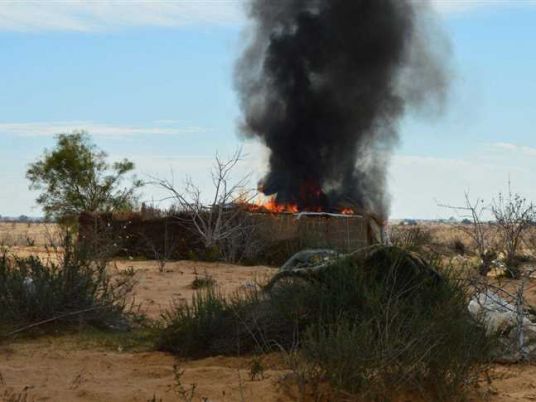 Egypt's Interior Ministry and security officials say militants have detonated a roadside bomb, killing two officers and wounding four in the northern Sinai.
The explosion took place on Thursday evening when a security patrol came upon a militant planting the device by the side of a road in the town of Al-Arish. Security forces fired and killed the militant while his accomplices fled, setting off the device.
The security officials say the two slain officers were a lieutenant-colonel and a captain.
An explosives-laden suicide vest was also found at the site of the blast. The officials spoke on condition of anonymity because they are not authorized to talk to the media.
Egypt has been battling an insurgency in northern Sinai, mainly by militants from an affiliate of the "Islamic State" (IS) militant group.