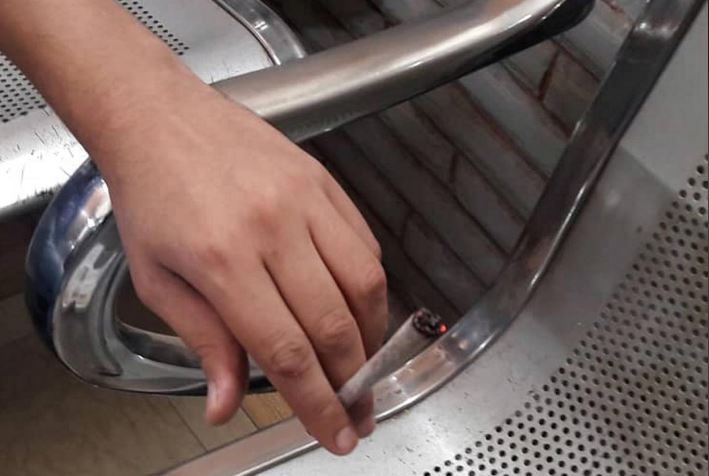 CAIRO (Reuters) – For years, Mostafa Mahmoud struggled to pay for his expensive drug addiction, spending much of his meagre income on hashish. A few months ago, he switched to a cheaper way to get high which he says is pushing him to his death.
The 27-year-old man is among a growing number of Egyptians using Strox, a potent narcotic that is mixed with tobacco and smoked, and that Egyptian officials see as one of the biggest threats to the country's young population.
Drug addiction has long been a problem in Egypt, the most populous country in the Arab world with nearly 100 million. But the speed at which Strox use is spreading has posed a new challenge.
Experts say the drug is made in local workshops by adding chemicals often used by veterinarians to a herb like marjoram. Some add pesticides for greater impact, but effectively make the drug more deadly.
Users describe painful convulsions leading to hallucinations and loss of consciousness.
Authorities say the drug has killed dozens of people and has caused a spike in crime.
"It is cheaper than hashish, but when you smoke it you choke, pass out and suffer cramps," said Mahmoud, who lost his job at a fruit shop due to his drug habit.
While the price for one hashish joint was 50 Egyptian pounds ($2.80), he said two Strox joints cost 30 pounds.
It is spreading in impoverished areas, where living standards have plunged since a 2016 IMF-backed reforms package forced currency devaluation and cut state subsidies. Many victims are aged 15 to 20, according to Amr Othman, director of the state-run drug rehabilitation fund.
While statistics are scarce, officials say some 104,000 drug addicts were receiving free treatment at a rehabilitation centre run by the ministry of social solidarity.
Of those, about 25 percent are Strox addicts, officials said, up from 4.5 percent last year.
The number of arrests is also up. Over the past six months, the number of Strox-related arrests soared by 300 percent, and Strox addicts have surged to 40 percent of total drug users in Egypt from 9 percent of the total at the start of the year, according to a security source estimate.
Experts say Strox is a type of synthetic narcotic like those that spread in Western nations more than a decade ago.
"Some are 100 times more potent than others," said Justice Tettey, chief of the laboratory and scientific section at the United Nations Office on Drugs and Crime in Egypt.
"The frightening part is not that it's more potent than cannabis," he said. "It's that most people have no idea what they're taking. Your first one or next one could be your last one," he added. "I don't know why I use it. It is awful," Mahmoud said, describing waking up after one session to find a friend had died in his sleep from an overdose. Mahmoud and his friends were held for a few months but later freed without charge.
Recognising the threat, authorities in September banned the unlicensed sale of chemicals used to make Strox.
Othman said the decision came due to combined efforts by the ministries of health, justice and interior.
Authorities have also enlisted the country's mosques, devoting a Friday sermon to rally Muslims against drugs.
"Just as we are in a comprehensive fight against terrorism, we need a quick and comprehensive battle against addiction and drugs," the sermon said. "Drugs are another kind of terrorism."