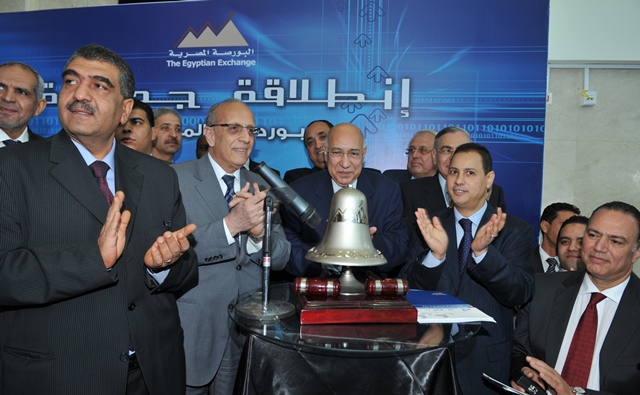 Egypt will cancel a tax on stock dividends and investment gains from takeovers and will return revenue already levied on one bank tie-up, a government official said on Monday, after protests by investors in the country's struggling equity market.
Egypt has suffered two years of political chaos and economic decline since the ousting of former President Hosni Mubarak and is struggling to rein in a soaring budget deficit.
Policy reversals, delays in cutting hefty state subsidies and failure to secure a much-needed International Monetary Fund loan have drained the confidence of investors.
Egypt's currency lost 9 percent against the dollar in the first three months of 2013 on the official market. The country's main stock market index is down 6.5 percent this year.
The Muslim Brotherhood-led government shocked foreign investors last month when it imposed a 10 percent tax on investment gains from the takeover by Qatar National Bank (QNB) of local lender National Societe Generale Bank (NSGB).
It had unveiled the tax plans in December as part of austerity measures to control a soaring budget deficit, but had given no indication when it might be applied.
The tax authority only imposed the tax on the QNB bid after the country's financial regulator approved the deal and at the end of the bidding process.
"Parliament's economic and financial committee has decided to cancel the tax plans on dividends and takeover gains," Abdullah Shahata, an aide to the finance minister, told Reuters.
Investors who committed their NSGB shares to the takeover would redeem what they paid in tax on the deal, he said.
Shahata said members of Parliament had decided the taxes would have a "negative effect on the investment climate in Egypt."
The surprise tax decision hit NSGB stock, making QNB effectively overpay. The Qatari lender committed LE38.65 (US$5.65) per share for NSGB, which at the time represented a small premium. On Monday, NSGB stock was worth LE27.
Gulf oil producer Qatar is a major investor in Egypt. It granted Cairo a US$2 billion loan in December.
QNB said in December it planned to buy only the 77 percent stake in NSGB held by France's Societe Generale, but in February Egypt's regulator gave its approval on the condition that the Qatari lender buy 100 percent of NSGB.
Egypt is in talks with the International Monetary Fund over a US$4.8 billion loan, hoping to boost foreign reserves from a critically low US$13.4 billion reached in March.