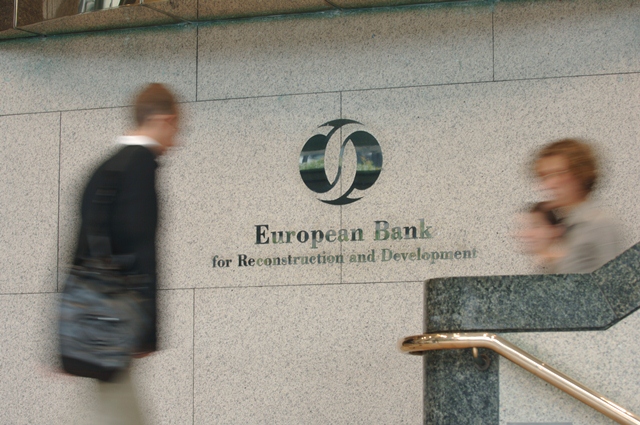 Minister of International Cooperation Rania al-Mashat on Saturday met with Suma Chakrabarti, the President of the European Bank for Reconstruction and Development (EBRD), on the sidelines of Mashat's participation in the World Economic Forum in the Swiss city of Davos.
Mashat said that the Egyptian government aims to enhance cooperation and partnership relations with the EBRD in various fields and increase the funding granted to the private sector in a way that contributes to increasing its role in development – within the framework of achieving sustainable development goals.
The bank's investments in Egypt amount to about 5.3 billion euros in 99 projects within the sectors of transportation, electricity, renewable energy, housing and sanitation.
The private sector's share represents 58 percent of the total investments.
The bank's investment in Egypt represents more than 50 percent of its investments in Africa.
Masat and Chakrabarti also discussed the bank's current and future projects in Egypt, and the strategy of cooperation during the next stage, in light of the EBRD choosing Egypt to be the bank's largest country of operation for the third year in a row.
Chakrabarti said that the bank is interested in investing in Egypt's development projects, while continuing to support the Egyptian government's ambitious economic reform program – especially in the sectors of infrastructure, renewable energy, transportation and electricity.
Mashat stated that her country's government is developing its infrastructure and building new cities with the involvement of the private sector, and is contributing to achieving the goals of sustainable development.
The minister also met the CEO of the Global Infrastructure Hub (GI Hub) Marie Lam-Frendo to discuss cooperation between Egypt and the GI Hub.
The two sides agreed to send a mission from the GI Hub in cooperation with the World Bank and the EBRD to Egypt within the coming period, to discuss its support in infrastructure projects.
Edited translation from Al-Masry Al-Youm