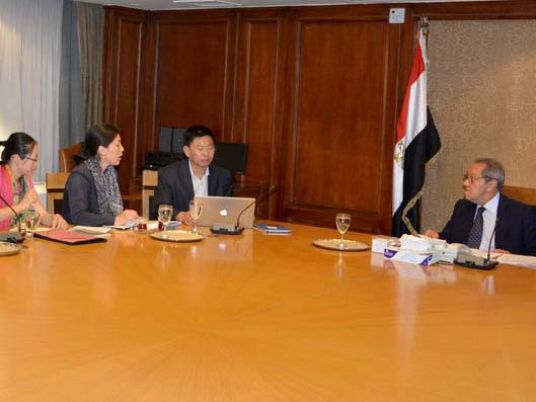 Egypt is negotiating with Chinese leather manufacturing giant Huajian Group to establish the latter's contribution in a leather industry hub it is seeking to establish east of Cairo.
Industry and Trade Minister Mounir Fakhry Abdel Nour met with a delegation from the Chinese company in which he discussed means of tapping into its African expertise in the Ethiopian market when developing Egypt's leather industry, including a contribution to the leather manufacturing zone Egypt plans to erect in the al-Robiki area.
A statement by the Egyptian ministry said the talks focused on Huajian's assistance with advanced technologies needed in its operations.
According to the statement, Abdel Nour explained that Huajian is one of China's major leather products manufacturers, operating 20 branches both inside and outside China, and caters to some of the most famous brands, with 95 percent of its products exported to Europe and the United States.
Huajian Group's CEO and member of China's commerce chambers union, Zhang Huarong, said he paid a visit Sunday to Robiki to explore the city's potentials, adding that he would coordinate with major Chinese leather producers to launch investments at the "promising" hub, the statement quoted him as saying.