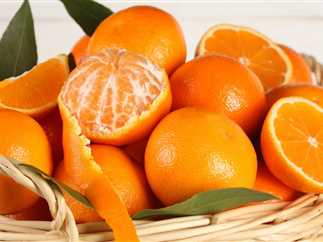 The Egyptian Commercial Office in Beijing, organized a virtual symposium on "Agricultural access to the Chinese market" in cooperation with the Chinese Wholesale Market Association (CAWA) and the Agricultural Export Council.
The symposium reviewed ways to maximize the access of Egyptian agricultural crops to the Chinese market.
It also discussed the obstacles and challenges that hinder its implementation during the next phase, with the participation of 22 companies, including from 11 Egypt, in addition to representatives of the Haya Association for Horticultural Crops.
The Head of the Egyptian Commercial Office in Beijing Ahmed Zaki said that the symposium discussed a number of important topics, such as items of agricultural commodities allowed to be exported from Egypt to the Chinese market which include citrus, grapes, dried and semi-dried dates.
It also reviewed ongoing efforts related to negotiations with Chinese authorities represented by the Customs Administration and in coordination with the Egyptian Agricultural Quarantine, which aims to introduce agricultural commodity items to the Chinese market including pomegranates, mangoes and onions.
Zaki said that this move strengthens the structure of Egyptian commodity exports to China, and is part of the office's plan to increase Egyptian exports to China and reduce the trade balance deficit.
The Egyptian Commercial Office in Beijing said that it currently seeks to attract more Chinese investments to the agricultural sector in Egypt, due to the country's economic stability and its favorable investment environment, as well as the distinguished bilateral relations between both nations and joint cooperation within the Belt and Road Initiative and Sino-African cooperation.