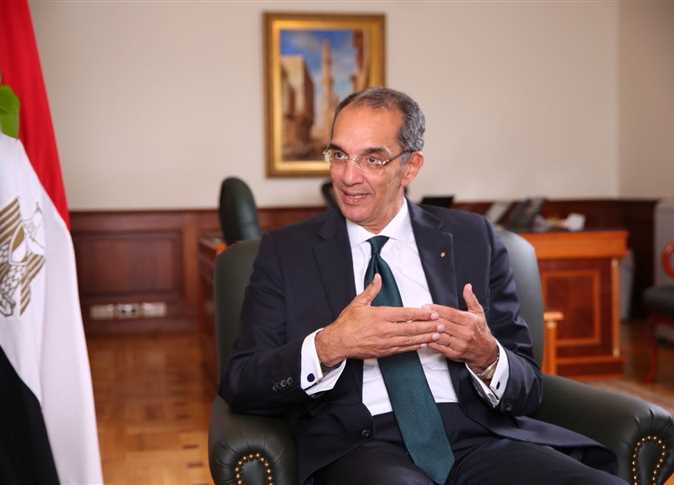 Egypt's Minister of Communications and Information Technology Amr Talaat announced on Sunday that his ministry is looking to bring the telecommunications sector's contribution to Egypt's gross domestic product to eight percent over the next three years.
The privately-owned newspaper al-Borsa reported Talaat as saying that communications and information technology was the fastest-growing sector in Egypt during the last fiscal year 2019-2020, growing at a rate of 15.2 percent.
He said that the sector's contribution to the country's GDP was 4.4 percent during the same year, and the ministry aims to reach a growth rate of about 16 percent in the current fiscal year, as well as increasing the sector's contribution to the GDP to eight percent within three years.
Talaat added that the investments of the communications and information technology sector amounted to about LE48 billion, with a growth rate of 35 percent in the last fiscal year 2020-2019, and that his ministry will aim to increase this percentage to 40 percent in the current fiscal year.
The minister also said that Egypt's communication network witnessed severe pressure due to raised internet consumption rates at the onset of the coronavirus pandemic.
Talaat explained that peak usage hours increased from seven hours a day to more than 15 hours, with an increase in consumption reaching 99 percent during the time the public was forced to stay home.
He also noted online education and remote work as responsible for the sharp uptick in consumption.
"We are now witnessing another peak of the pandemic and the rates of consumption are surpassing the first wave," he said.
The ministry hopes to raise internet efficiency through a plan that began two years ago, with investments amounting to about LE30 billion. The plan's first phase has brought Egypt from 40th to fourth place in terms of efficiency in Africa.
Talaat said that the second phase of the plan kicked off in the  second half of 2020 and accumulated around US$300 million in investments. Phase three hopes to bring fiber-optic internet to a greater number of homes across Egypt.