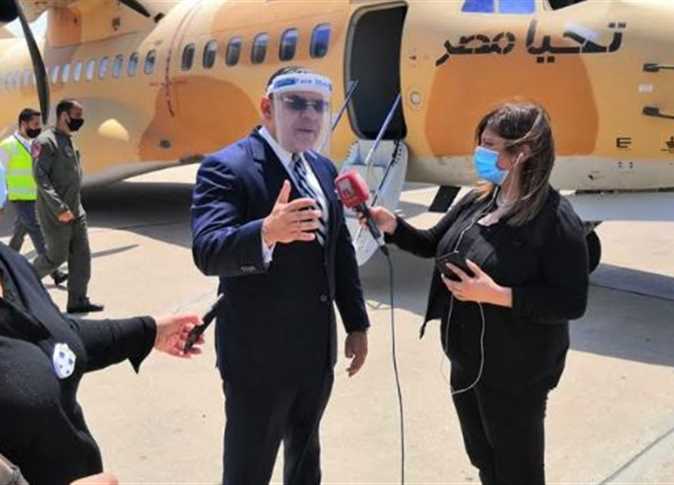 Egypt's ambassador to Beirut Yasser Elwi on Saturday received three Egyptian airplanes at Rafik Hariri Airport, containing 28 tons of food and medical supplies alongside various doctors, provided by the Egyptian government and NGOs such as The Red Crescent, Misr al-Khair, and Mersal Foundation.
Elwi stated that the planes brought with them 21 Egyptian doctors who volunteered to work for free at the Beirut Arab University Hospital.
This step is an extension of the university's activities in Lebanon established by Egypt over 60 years ago to service the Lebanese community, Elwi added, reflecting the bond Egypt shares with Lebanon.
Twelve aircraft are set to arrive in Lebanon over the next two weeks, loaded with 220 tons of food, medicine and other supplies donated from Egypt to the Lebanese people, via three aircraft every 48 hours until the end of August.
Egypt launched a relief program to support Lebanon's recovery from a catastrophic explosion at the Beirut port on August 4, which killed at least 200 people and injured over 4,000.
The aid extends over four phases, covering all aspects of relief required. Egypt's ambassador to Lebanon Yasser Elwi has said that Egypt's aid includes medicines, medical supplies, specialized medical teams, foodstuffs and materials for the reconstruction effort.
Edited translation from Al-Masry Al-Youm