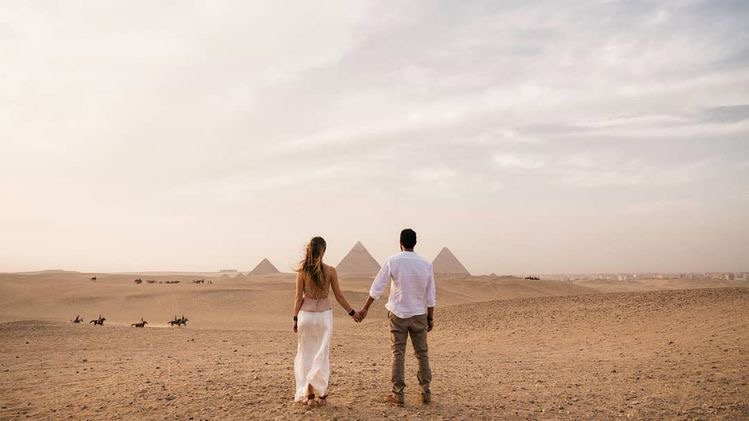 The Ministry of Tourism and Antiquities has set the cost of wedding photography sessions at archaeological sites across Egypt at LE1,500 per hour, following approval from the competent authorities.
The Egyptian Minister of Tourism and Antiquities Khaled al-Anany issued a decree regulating the work of optional trips for all types of tourists, whether coming through tourism companies or individually.
The decision is effective beginning from November.
The decree introduced amendments to a decision issued in 2014 regarding permits for the passage of tourist groups.
It also included the establishment of a tighter and clearer mechanism to organize these trips to ensure the rights of tourism companies and the organization of tourism work.
Anany announced in September that coronavirus infection rates in Egypt's tourist governorates are almost non-existent, thanks to the weather, precautionary measures, and a 100 percent vaccination rate among tourism workers.
In order to enter Egypt, tourists must present QR-coded proof of vaccination or a negative PCR test, the latter of which can be conducted at Hurghada and Sharm el-Sheikh airports upon arrival.