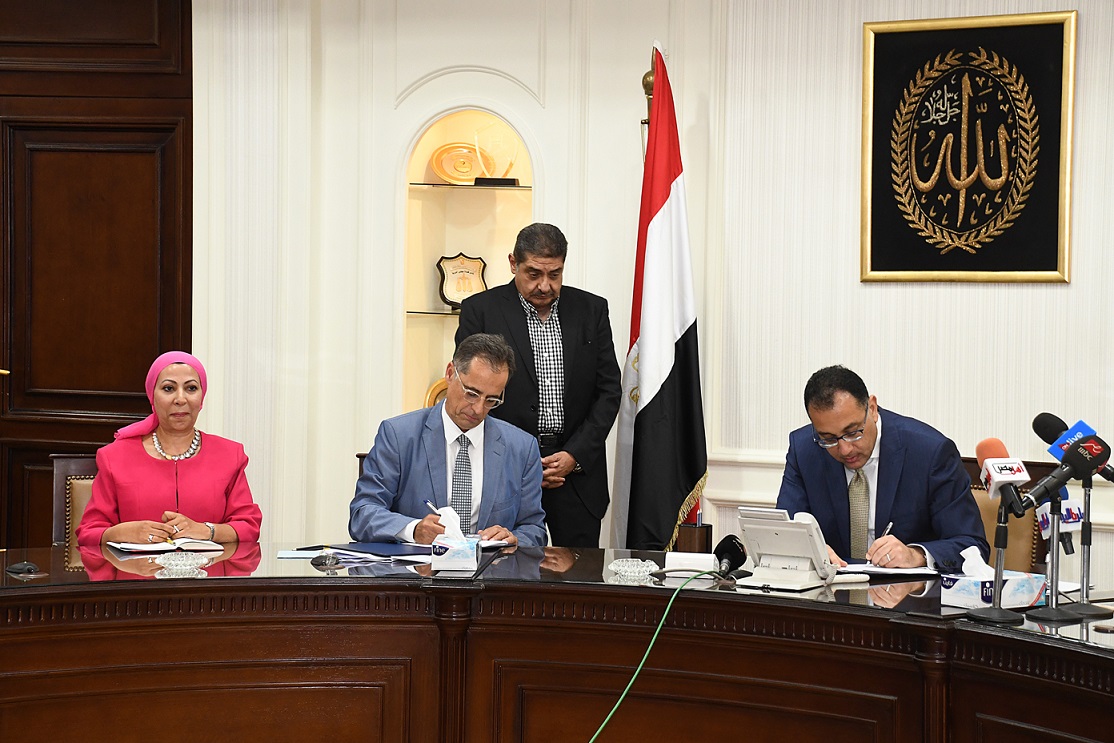 Minister of Housing Mostafa Madbouly signed on Wednesday a USD $8.1 million deal with Paul Garnier, the Swiss ambassador to Cairo,  to fund an urban development project dubbed "Hayyena", as part of an Egyptian-Swiss agreement for financial and technical cooperation back in 2013, Egypt's housing ministry said in a statement.
Hayyena is estimated to cost USD $11.8 million, of which the government will provide the remaining USD $3.7 million, and will be implemented in two pilot governorates between 2018 and 2024, in cooperation with the United Nations Human Settlements Programme (UN-Habitat).
"The project will be implemented in four targeted areas in Qena governorate. The second governorate will be selected after consultation with the parties involved in the planning and implementation of the project," Madbouly said.
The Swiss and UN Habitat had visited Qena last month to meet the governor to prepare for the project implementation.
According to the statement, the project aims to promote urban development, support local economic development, enhance peoples quality of life and increase the size of local resources.
The project will generate a number of direct and indirect employment opportunities, as well as a number of small and medium-sized private sector projects, Madbouly added.