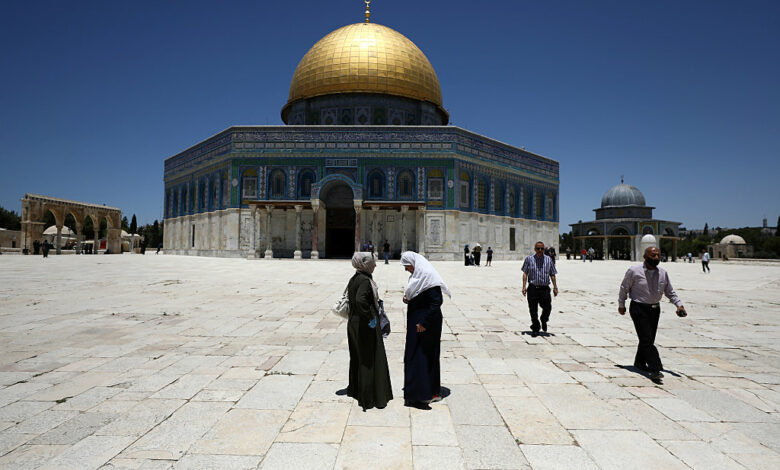 The Egyptian Foreign Ministry issued a statement on Thursday condemning Israel's decision to grant Jews the right to pray in the courtyards of Al-Aqsa Mosque.
They called it a violation of Islamic sanctities and of the Al-Aqsa Mosque as a place of worship purely for Muslims.
The Foreign Ministry reiterated that the historical and legal status of Jerusalem's Islamic and Christian holy sites must be respected, in line with international legitimacy resolutions issued by the UN and the UNESCO.
The ministry expressed deep concern about the consequences of the decision and its repercussions on security and stability in the region.
It called on the Israeli government not to take any measures that would put the decision into effect or prejudice the status quo of Al-Aqsa Mosque.