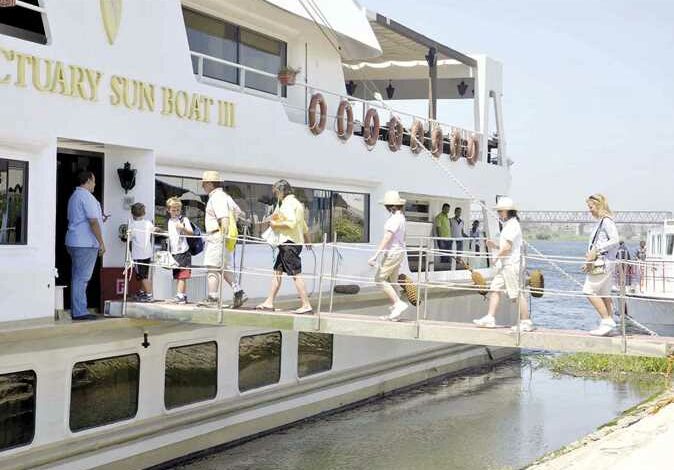 Various airports and seaports in Egypt started implementing a set of new measures for providing tourist visas for visitors of different nationalities.
Among these nationalities are Turkey, Syria, Iraq, China, Algeria and Morocco.
This comes as a push to drive more incoming tourism.
The instructions, which Al-Masry Al-Youm obtained a copy of, included allowing Chinese tourists to obtain a visa upon arrival from Egyptian seaports and airports.
The new measures allow tourist groups from Algeria and Morocco to enter the country with a visa upon arrival. Some of these visas will be sponsored by tourism companies accredited in the country.
In particular, there will be an allowance for Turkish tourists to obtain a visa upon arrival from various Egyptian seaports and airports, without being restricted to a specific age group. There will also be cancelation of the prior security visa for the age group from 18 to 45 years.
The measures will also include Iraqi and Syrian tourists to obtain a visa upon arrival at Egyptian seaports and airports.
This is only if they hold a valid entry visa used by the United States of America, the United Kingdom, the Schengen Area, Canada, New Zealand, Japan, and Australia.
The age groups that will be able to participate in the visa initiative are the under 16's and the over 60's. They will then be able to obtain an electronic visa through the E-Visa platform.
Sayed al-Gabry, director of one of the major tourism companies in the Red Sea governorate, said that the nationalities that have been granted these facilities are the major tourism exporting markets in the world.
Ehab Shoukry, member of the Board of Directors of the Tourism Investment Association in Hurghada, explained that these new facilities and measures will have a positive impact on increasing the number of incoming tourists.