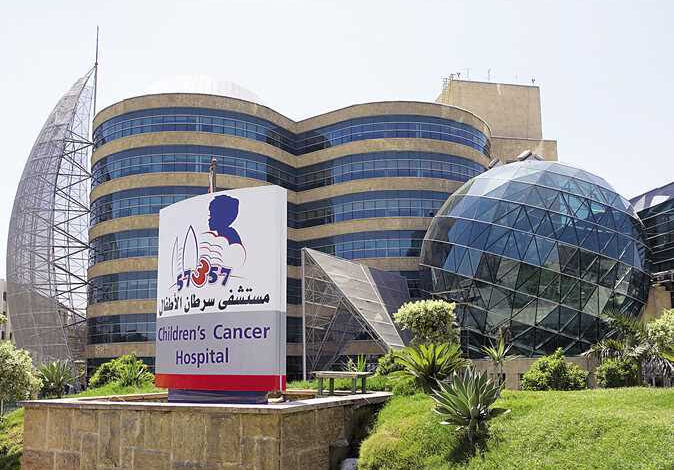 Egypt's government on Saturday began measures to rescue the Children's Cancer Hospital, Egypt 57357 (CCHE) amid speculations that the hospital's budget is only enough to last one more year.
The government called on private sector and individuals in Egypt and abroad to support the hospital financially whenever they can, so it can mobilize resources.
Members of the House of Representatives also demanded the need to intervene to save Hospital 57357, due to the financial crisis that it is going through from a lack of donations.
They warned that the hospital, which serves thousands of children with cancer, is at risk of closure due to a lack of financial funding.
Minister of Social Solidarity Nevine al-Kabbaj, said during her visit to the hospital that the foundation is a great edifice made purely by Egyptians that the state is proud of.
Kabbag pledged that her ministry will support the hospital, especially since the ministry's mission is to combat poverty in all its forms, including disease and ignorance.
She announced the signing of a protocol to support the hospital with LE75 million, which includes resources from social protection at the Ministry of Social Solidarity and from Nasser Social Bank.
A member of the Constitutional and Legislative Affairs Committee in the House of Representatives, Mahmoud Qassem, submitted a request for a briefing to the Prime Minister, requesting immediate intervention to save the financial situation inside the 57357 hospital.
And Hana Sorour, a member of the House of Representatives' Health Committee, called on the government and citizens to intervene quickly to save the hospital from being closed to children due to debts resulting from the global crisis and poor economic conditions.