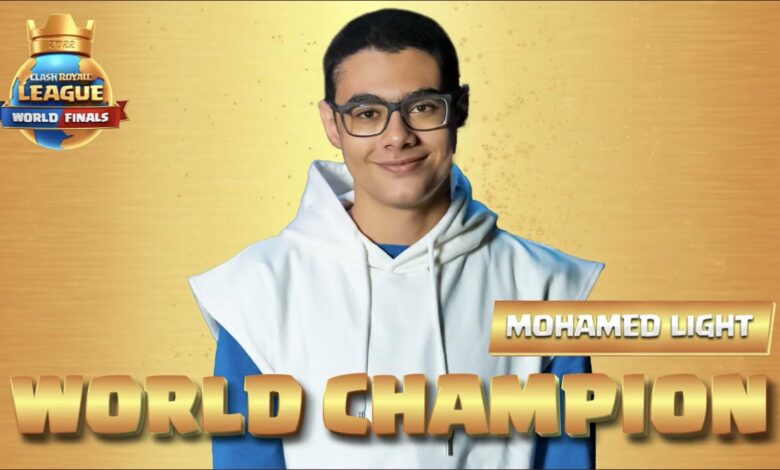 Mohamed al-Rashidi, a student at the Faculty of Computers and Information at Mansoura University, won the first place in the World Cup for esports for the video game Clash Royale, which was held from 23-25 September 2022 in Helsinki – Finland.
The total financial prizes of the championship worth one million dollars, with al-Rashidi winning a financial prize of US$ 250,000.
Sixteen players worldwide qualified for the Clash Royale tournament, with Rashidi as the only Arab player in the tournament.
Rashidi was ranked second in the world in 2021 and won first place in three qualifying tournaments for the World Cup in 2022; he became the best player in the world in the history of the Clash Royale.
The Youth and Sports Minister honored him at the Ministry, and Minister of Immigration Soha al-Gendy, honored him on Tuesday at the headquarters of the Ministry of Immigration.