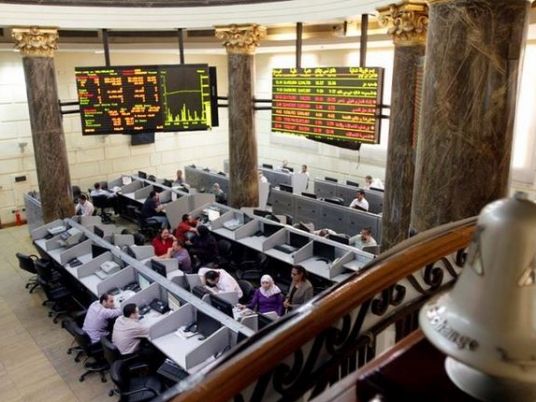 Cairo's main stock index rose 2.9 percent on Monday on expectations of a further currency devaluation this fiscal year, while Gulf stock markets closed on a strong footing before the Eid al-Fitr holidays.
On Sunday, Tarek Amer, Egypt's central bank governor, was quoted in local papers saying the currency should be a market based one where demand and supply will set the price.
Economists now believe it is inevitable there will be another currency devaluation in the current fiscal year.
This boosted the stock market, where most of the shares that traded posted gains and local institutional investors were net buyers, bourse data showed.
Companies that are set to benefit from a currency devaluation are tourist-related, export-oriented and real-estate focused. Egyptian Resorts jumped 7.1 percent and developer Talaat Mostafa Group rose 9.1 percent.
In the Gulf, Abu Dhabi's index added 0.6 percent, its highest close in 9-1/2 weeks. The index had risen on Sunday after the boards of First Gulf Bank and National Bank of Abu Dhabi approved a proposed merger, aiming to complete it in the first quarter of 2017.
NBAD was up 2.0 percent, extending a 4.0 percent gain from the previous session. FGB was flat after closing 2.0 percent higher on Sunday.
Abu Dhabi National Energy added 2.0 percent. Shares in the energy company, which is majority owned by the government, have gained 6.0 percent since Abu Dhabi said it would merge its two sovereign wealth funds Mubadala Development and International Petroleum Investment Co.
Dubai's index gained 1.0 percent, with momentum building up in the final hour of trade as investors took positions in mid-sized shares ahead of Eid al Fitr holiday.
Dubai Parks and Resorts added 0.6 percent. Builder Arabtec jumped 2.9 percent.
Qatar's Barwa Real Estate kicked off the Gulf's second quarter results season and shares in the developer gained 1.8 percent after it reported a near-trebling of second-quarter net profit.
Doha's main index rose 0.6 percent.
Saudi Arabia's stock market was closed for Eid al Fitr holiday and stock markets in the UAE, Qatar, Kuwait, Oman, Bahrain will be closed as of July 5 and will resume trade on July 9.