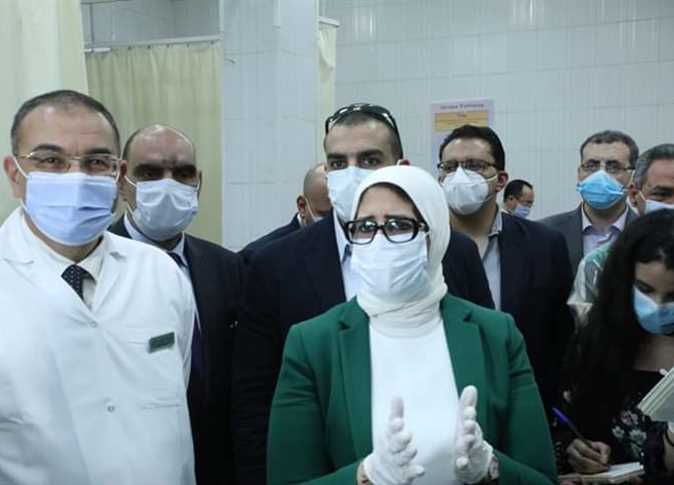 Minister of Health and Population Hala Zayed on Sunday thanked Harvard University for choosing Egypt as part of several medical programs.
Her remarks came during a ceremony celebrating the first batch of graduates from the Harvard Medical School-Egypt Clinical Scholars Research Training program, and the HMS-Egypt Training to Teachers Program made in cooperation with Harvard Medical School.
Zayed explained that last month, her ministry opted to clinical research unit within Egypt's hospitals and health sectors which will ensure sustainability in providing health services and research for the benefit of patients.
"Once we proposed the training programs it was approved within a month, and Harvard University agreed because it saw how serious the political leadership represented by President Abdel Fattah al-Sisi was in working with it," Zayed said.
Egypt's cooperation with Harvard University comes in light of the nation's interest in advancing professional medical education.
In January, an agreement was signed with the university to train 400 trainees in scientific and medical research alongside 1,600 fellowship trainees in a nine-month program which began in February and is scheduled to last for four years.
Its purpose also includes training 60 young members of the Ministry of Health and Population to obtain a master's degree over four years, specialized in the management of health systems at Harvard University.
The university also agreed to prepare a platform for scientific research and vocational education in the Ministry of Health and Population, as part of Egypt's keenness during the next phase in professional medical education.