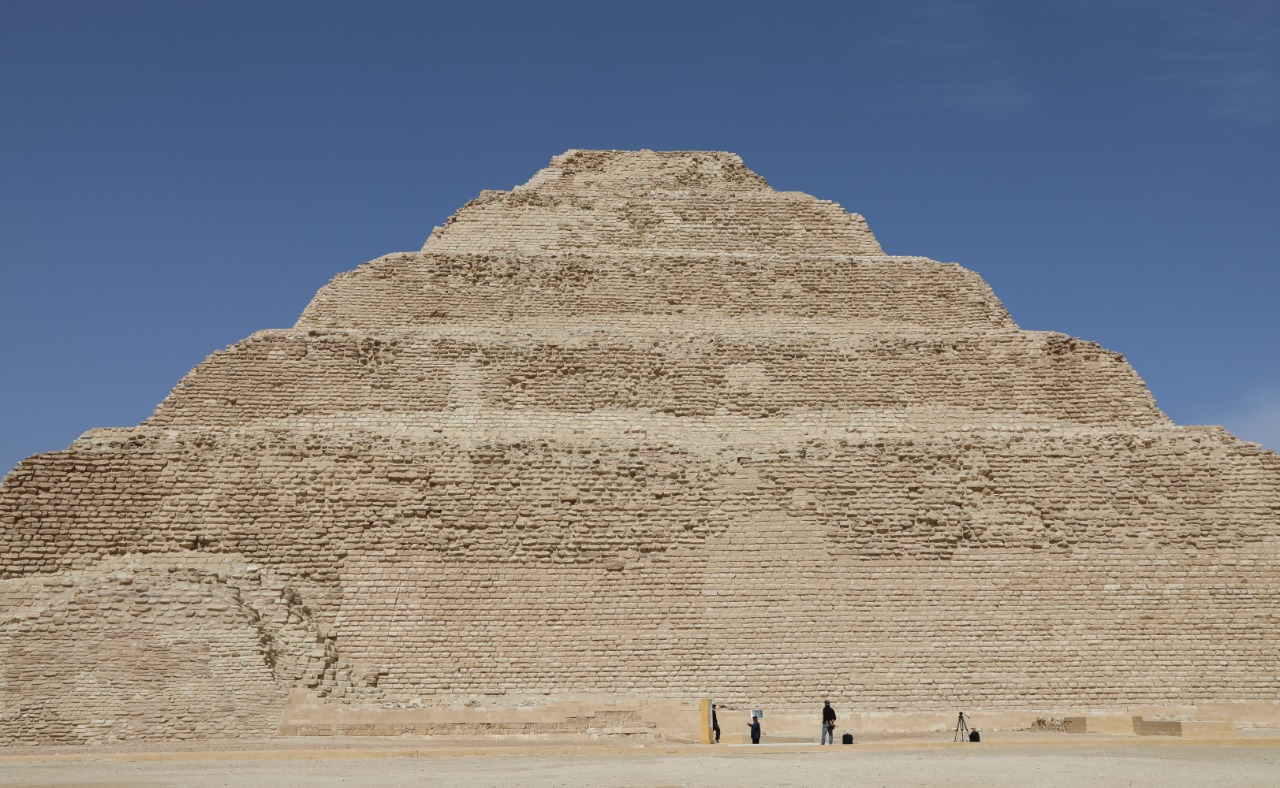 Egypt's Tourism and Antiquities Ministry is set to launch a virtual tour of the Djoser Step Pyramid on Wednesday evening, the ministry announced in a statement.
Among the oldest monumental stone buildings in history, the pyramid was built by the engineer Imhotep during the time of the Pharaoh Nathri Khut (also known as Djoser) who reigned from 2667-2648 BC.
Located in the Saqqara necropolis, this distinct stepped pyramid represents an important transitional phase for the construction of royal tombs as it eventually led to the iconic shape of later pyramids.
The Djoser Pyramid was built in successive stages – starting with a "mastaba" (rectangular tomb) of around 8.5 meters in height, with eleven wells from the Djoser family then added, alongside four terraces after the other, leading to a total height of 160 meters and base dimensions of 121 x 109 meters.
The burial chamber is found 28 meters deep at the bottom of the pyramid's center.
An ten meter tall external fence surrounds the pyramids, spanning 1,645 meters in length. These feature architectural features such as the entrance hall, a lobby with 40 columns, an open court, the funerary temple and the cellar.
Excavation work in the area was conducted from 1924 to 1935 by French Engineer Jean-Philippe Lauer, who devoted almost 70 years of his life since 1926 to restoring the pyramid.
As the coronavirus spreads nationwide and across the world, Egypt's tourism industry has been greatly impacted. This has led the state to create an initiative, "Experience Egypt from Home. Stay Home. Stay Safe", allowing people to tour the nation's many archaeological wonders through the safety of their homes.
This and all of the museum's other tours are available on the Ministry's official website and Social Media platforms (Facebook, Instagram, Twitter and Experience Egypt).