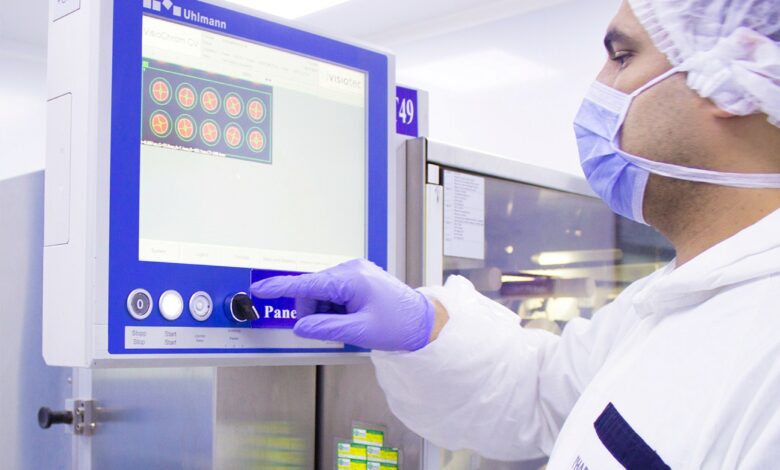 The Arab Contractors and Pharco Pharmaceuticals won a contract to establish a pharmaceutical factory in Saudi Arabia at a value of SAR155 million, on an area of 20,000 square meters.
The President of the Arab Contractors Company Ahmed al-Assar and President of Pharco Pharmaceuticals Sherine Helmy signed a contract for the establishment of a pharmaceutical factory in the industrial zone of Medina in Saudi Arabia.
The factory, built over 20,000 square meters, includes service buildings, road works, utilities, the general site, fuel and fire tanks, drinking water, and a chemical treatment plant.
The contract also includes the design, supply, and implementation of all construction work for the factory, which occupies part of the city for the production of medicines, vital products, and vaccines in Madinah to cover the needs of the Saudi market.
This is in addition to exporting to the EU, the US, Arab and African countries.