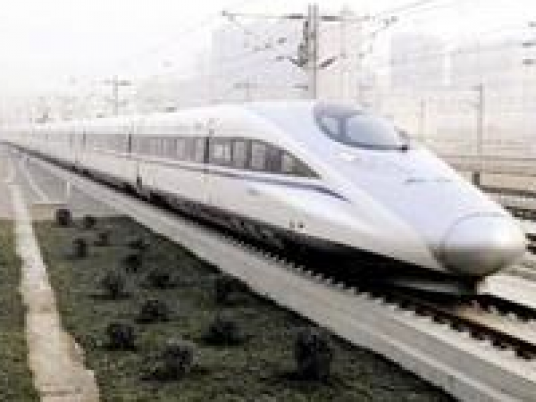 Transport Minister Kamel al-Wazir stressed the importance of finishing Egypt's electric train project before October 2021.
This came as part of the minister's Friday virtual meeting with the Chinese ambassador in Cairo Liao Liqiang and officials from the Chinese AVIC, Chinastate and CREC alliance, which won the bid to construct a high-speed rail project between Ain Sokhna/the New Administrative Capital/al-Alamein.
Wazir also expressed his nation's interest in China's "Belt and Road" initiative, as Egypt is implementing a plan to develop its ports alongside huge projects to connect every part of the country – especially the Red Sea and the Mediterranean Sea.
He also affirmed Egypt's desire to further its cooperation with Beijing in all areas, such as the transport sector.
The Transport Ministry has an ambitious plan to localize the mobile units industry as part of a broader governmental plan to localize Egypt's railway industry, he said.
This includes establishing the first factory for electric traction systems and diesel mobile units in East Port Said, which Wazir stated could become a joint cooperation region with specialized Chinese companies.
Liqiang said that Chinese companies are looking forward to cooperating with Egypt especially due to the renaissance the country is witnessing in all fields, including transportation.
He added that the electric train project will serve as a model for fruitful cooperation.
These electric trains cover 543 kilometers with speeds of 250 kilometers at a cost of nine billion dollars. The railway will also pass through the cities of Sixth of October, Burj al-Arab and Alexandria.