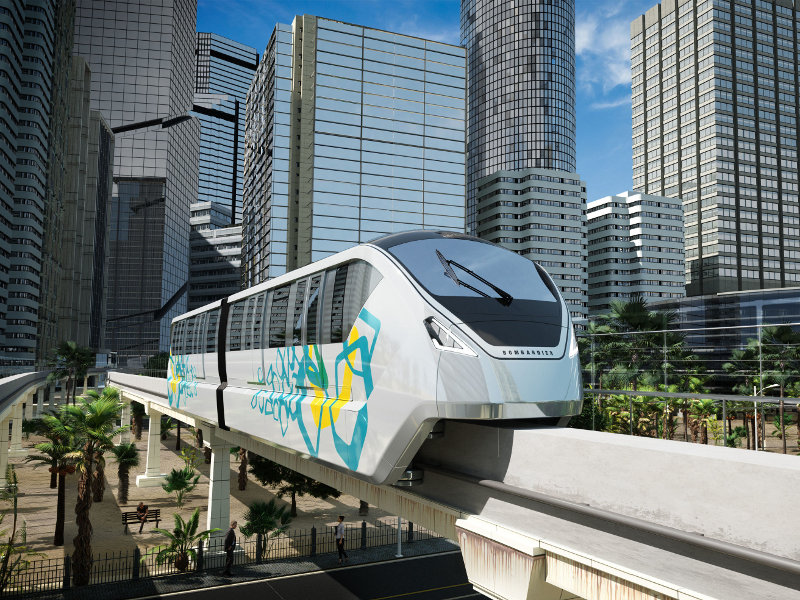 Staring July 2021 Egypt will import coaches for its Cairo Monorail project, the Minister of Transport Kamel al-Wazir announced Sunday.
The new monorail will connect the New Administrative Capital with the corridors of Mohammed Ben Zayed, Street 90, al-Musher Tantawy, Nasr City's seventh district, the Cairo International Stadium, and Youssef Abass Street.
During his tour of the project's projected paths, al-Wazir explained that a consortium made up of Bombardier Transportation, Orascom Construction, and Arab Contractors will design, construct, operate, and maintain the project's 22 stations, which will total a length of 54 kilometers.
The consortium has already completed 80 percent of the project's design and 90 percent of its soil work, while concrete structure work is underway.
The sixth of October City line will involve 11 stations at a length of 42 kilometers.
The two lines will cost three billion euros at a total length of 96 kilometers.