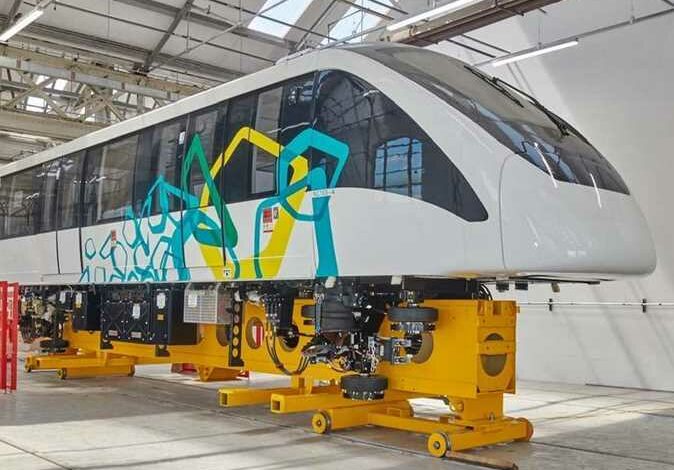 Egypt's Ministry of Transport announced Sunday that the first phase of the monorail connecting the New Administrative Capital with Greater Cairo is set to open on May 2022.
A statement by the ministry said that the first phase of the project starts from depot site in the New Administrative Capital until the station of al-Moshir Mosque, in Nasr City, at about 45 km long.
The monorail sector of the New Administrative Capital is being implemented in two parallel phases.
According to the statement, the second phase of the New Administrative Capital monorail will extend from the station of the al-Moshir Mosque to the Stadium Station, with a length of about 11.5 km, and is planned to open in February 2023.
The statement added that Transport Minister Kamel al-Wazir inspected work in the project sectors on Sunday morning.
The minister instructed to intensify the work to complete the project on time, especially given its great importance.
Wazir said that the project will link Greater Cairo with the new urban areas and cities in the east (New Cairo – the New Administrative Capital) and will contribute to facilitating the movement of employees and visitors from Cairo and Giza to New Cairo and the New Administrative Capital.
He added that the project will integrate it with the third metro line at the Stadium Station in Nasr City and with the electric train at City of Arts' station in the New Administrative Capital.
This monorail project is the first of its kind in Egypt, he said and will represent a great cultural shift in mass transportation.
He explained that this type of transportation is fast, modern, safe and environmentally friendly, saves fuel consumption, reduces environmental pollution rates, relieves traffic jams on main axes and streets, and attracts passengers to use them instead of private cars.