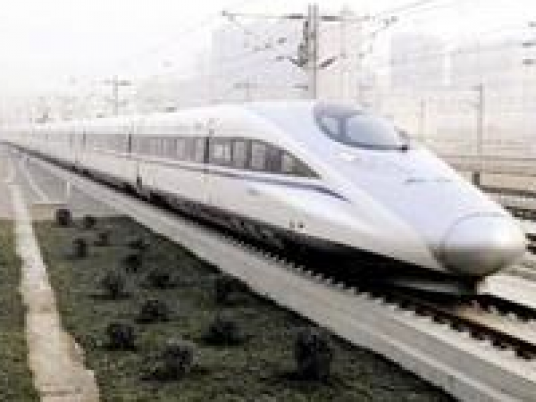 Egypt's National Authority for Tunnels (NAT) announced Tuesday that it is working on a compressed timetable to finalize and operate an electric train project on the al-Salam/ Administrative Capital/10th of Ramadan route by the end of the year.
The electric train project extends for a length of 90 km, connecting and sharing passenger exchange services with the third line of the subway (Adly Mansour – Cairo University) at the Adly Mansour Station.
It will also connect with the Administrative Capital Monorail in the Administrative Capital Station 2, and with the high-speed electric train Alamein/Ain Sokhna in the Administrative Capital's station.
President Abdel Fattah al-Sisi and his Chinese counterpart Xi Jinping signed an agreement back in September 2017 to construct a US$739 million electric train linking 10th of Ramadan City and New Cairo with the New Administrative Capital.
The train is expected to contribute to overhauling the transportation system, positively impacting the livelihood of citizens by allowing them to move between the edges of the new urban cities with ease, saving time and increasing their welfare.
The project line guarantees speedy transportation between Cairo and the new cities (Obour – Mostakbal – Shorouk – New Heliopolis – Badr – Industrial Zone and the 10th of Ramadan – the New Administrative Capital).
Egyptian Transport Minister Kamel al-Wazir said last month that the total implementation rate of construction and finalization reached 76.5 percent.
Around 1,200 meters of railways were completed in the sector between Adly Mansour and al-Obour stations, he said, with 960 meters done in the sector between the Badr and New Heliopolis stations.