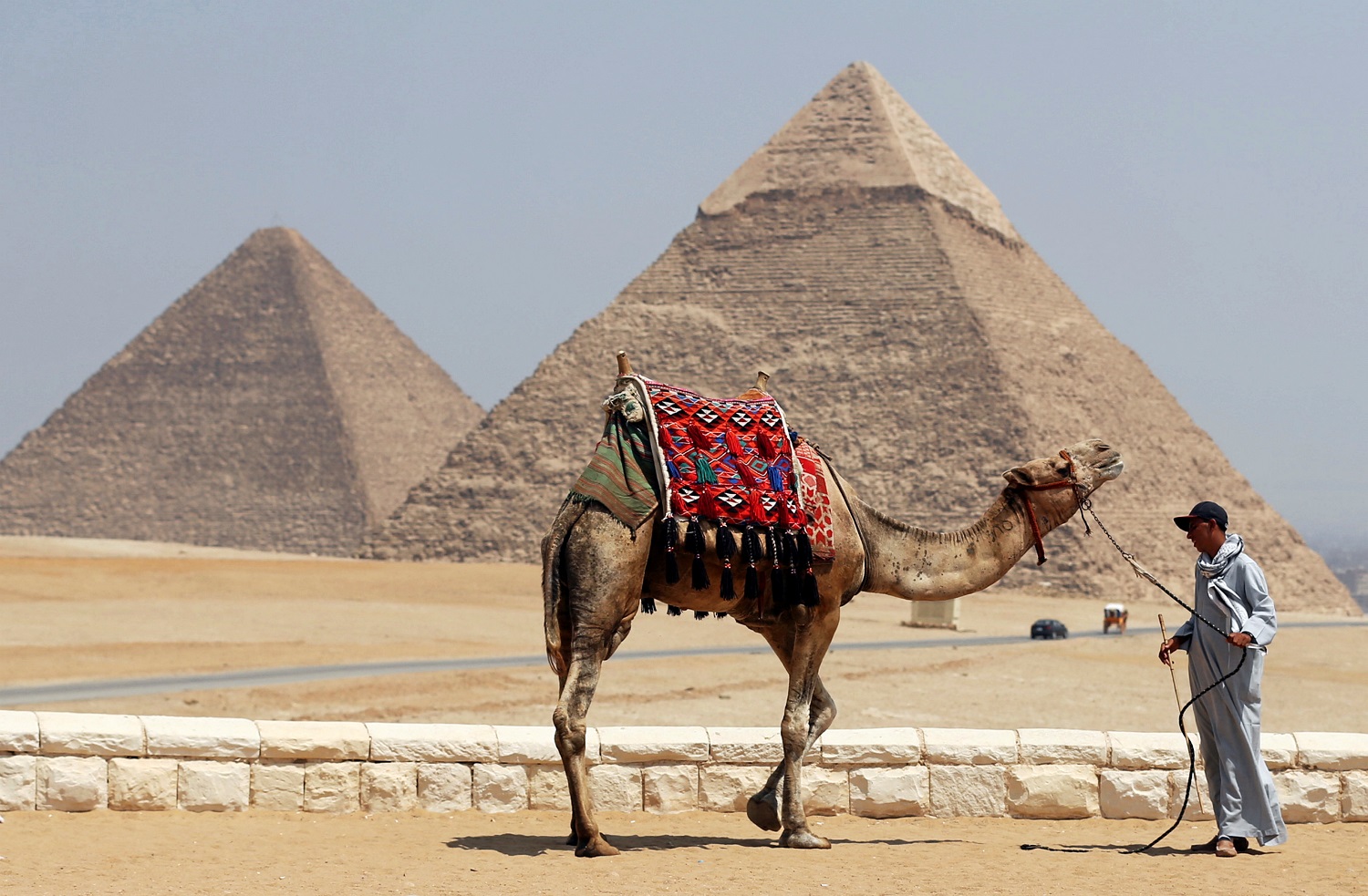 Egypt has topped Forbes' "Where to Go Next" list, in which the world-renowned magazine recommended 27 countries for adventure-loving readers to visit in 2020.
Each country selected in the list was chosen by a traveler who roamed the world looking for his or her favorite destination. The list included The Greek Islands, recommended by traveler Becca Ingle, Rwanda, recommended by Nathalie DiScala, Brazil, recommended by Katie Jackson, and India, recommended by Teddy Minford among others.
Egypt was chosen by Lexie Alford, who broke the Guinness World Record as the youngest traveler to visit all of the world's 196 countries at the age of 21.
Discussing her recommendation to visit Egypt, the passionate young traveler began by briefing readers about her favorite spots in Egypt. Alford insisted that Egypt remains one of the most underrated countries for tourism, adding that it deserves more recognition and paying tribute to the country's rich culture and well-preserved history.
Alford said that Egypt has finally begun to receive the attention it deserves, particularly after being named the world's fourth fastest-growing travel destination by the World Tourism Organization.
Meanwhile, AFAR, an award-winning travel magazine, ranked Egypt fourth among the world's 10 Fastest Growing Tourist Destinations in November 2019, with the country's tourism sector having recorded a 36.8 percent increase. It was not the first time for the country to make an appearance in the magazine — Egypt topped AFAR's rankings in 2018 when growth in the tourism sector reached 55.1 percent.
Alford also discussed the highly-anticipated opening of the new Grand Egyptian Museum (GEM). Constructed on approximately 500,000 square meters, the mega museum is located near the Giza Pyramids and is expected to be one of the largest museums in the world showcasing artifacts from a single civilization.
The museum will also break new ground and aims to impress with King Tutankhamun displays, exhibiting artifacts that have never been shown since they were unearthed in 1922. After several years of work on restoration and transportation, the GEM is expected to house around 100,000 artifacts from various periods of Egypt's rich history.
"The best way to discover everything this astonishing country has to offer is by taking a Nile River cruise with Abercrombie & Kent," Alford said at the end of her review.
Abercrombie is an award winning Travel Company offering luxury vacations in Egypt.
Egypt also topped The Independent's new travel recommendations list for 2020 this month, with the newspaper urging people from around the world to pay a visit to Cairo's much-anticipated Grand Egyptian Museum.
According to official figures provided by The Independent, 11 million people visited Egypt last year. Moreover, the English newspaper has predicted a remarkable comeback for the Egyptian tourism sector, especially given the resumption of flights to the South Sinai vacation spot Sharm El Sheikh, citing luxury tour operator Abercrombie & Kent.